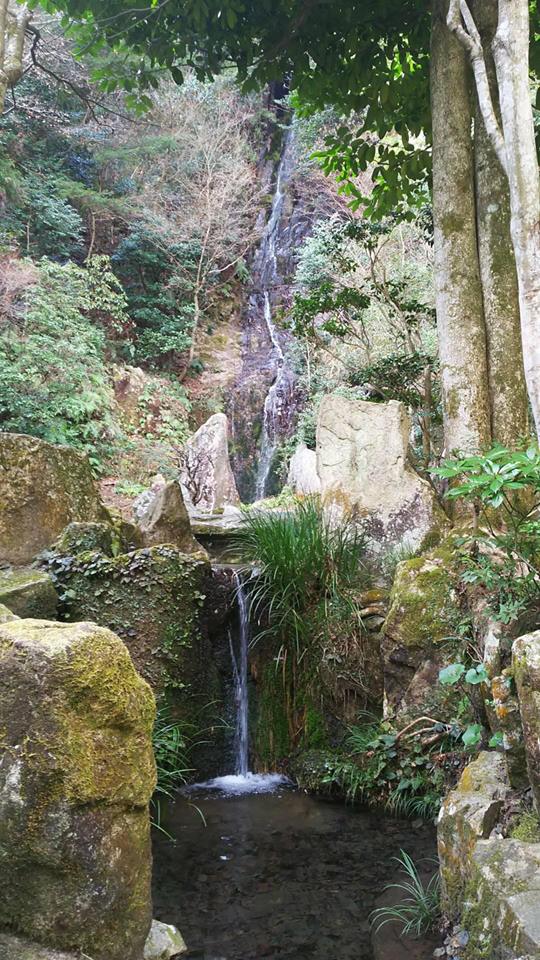 Mt Mitaki
There are many hidden gems around Hiroshima that seem to be forgotten in favour of the more popular destinations. One of those is the beautiful Mitaki-dera that serves as a quiet spot of tranquility away from the city. The temple sits on the side of Mt Mitaki, resplendent with three waterfalls in the bamboo forested surrounds. The area is well maintained, and there are a few hikes that you can take from this spot up the rest of the mountain as well.
Among the notable sceneries is also the Prefectural Cultural Property of the Tahoto Two Storied Pagoda. This pagoda, built during the Muromachi period, was brought from Wakayama prefecture after the A-bomb was dropped to alleviate the suffering of the people who died. There is also a touching memorial for the victims of the Auschwitz concentration camp in Poland, recognising that the tragedy of that time extended beyond Japan through other parts of the world.
It is really such a peaceful, beautiful place, even in the winter with almost no visitors during the time I was there. The splendor must be at its peak among the Autumn foliage and the sakura blossoms that line the streets from the station.
Accessing this place is very easy. Take the Kabe line towards Aki-Kameyama from Hiroshima station three stops to Mitaki. From there it is a 20 minute walk up a steep road, passing a children's park as you fork to the right.