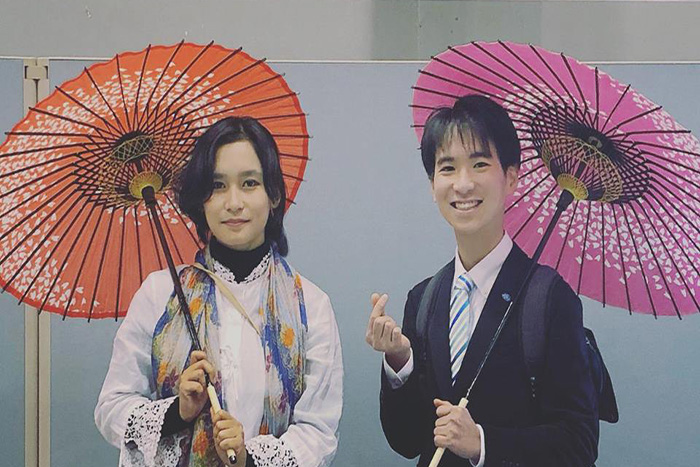 Coming of Age Ceremony
Hi! Last Monday, I went to the Coming of Age Ceremony held by Hiroshima City. The Coming of Age is the national holiday of Japan, held on the second Monday of January, to celebrate the transition from being a child to being an adult of everyone living in Japan when they reached 20. From now on, they may do what they want as long as it is legal 🙂 Besides, they started undertaking their new obligations such as paying the national pension. This year, Hiroshima City excitedly welcome 12,318 new adults, what an amazing number, isn't it?
---
成人式
こんにちは!月曜日に広島市の成人式に行ってきました。成人式とは日本で生活しており、二十歳となる人々を祝福したりする行事です。成人の日は1月第2月曜日、当日は祝日です。これから大人になっていたので大人にしかできないことを法律を違反しないかぎり、することができます。:)  同時に年金を払うことのような新しい義務が出ました。今年、広島市はいよいよ12,318新成人を迎えました。本当にすごい人数でしょう!
---
Lễ Thành Nhân
Chào mọi người! Thứ Hai vừa rồi mình đã đi Lễ Thành Nhân do thành phố Hiroshima tổ chức. Lễ Thành Nhân là ngày lễ chính thức ở Nhật Bản, được tổ chức vào ngày thứ Hai thứ 2 của tháng 1, chúc mừng   tất cả những ai đủ 20 tuổi đang sinh sống tại Nhật Bản. Từ giờ, họ đã là người lớn, có thể làm bất cứ điều gì họ thích trong phạm vi pháp luật 🙂 Đồng thời họ cũng bắt đầu đảm nhiệm với những trọng trách mới như đóng nenkin... Năm nay, thành phố Hiroshima tưng bừng chào đón 12,318 người mới lớn, quả thực là một con số đáng ngạc nhiên phải không nào?