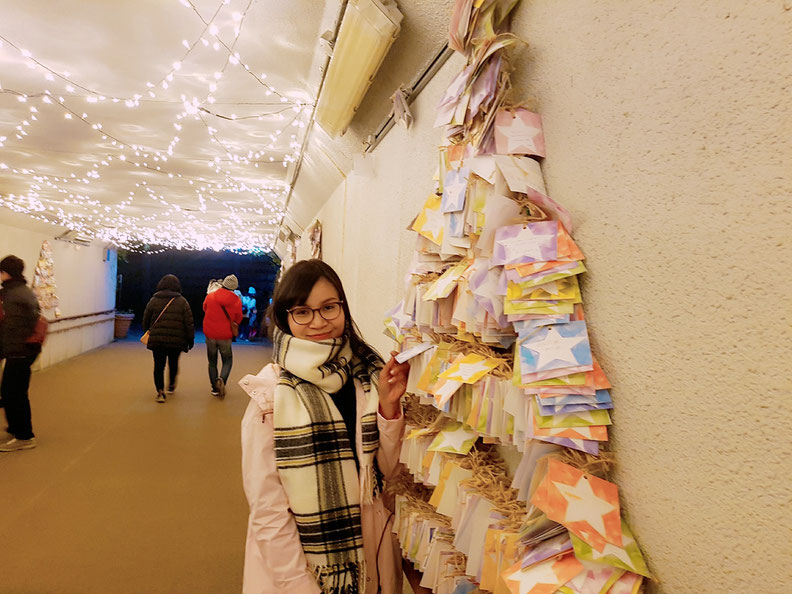 Hello. I'm Soth from Cambodia.
 If you had to choose between boringly staying at home and going out while the weather is freaking cold outside to see something extraordinary, what would you do? It must be the second option that i would choose.
Many people, including families with young children and dating couples have come to witness a total of around 700,000 colorful LEDs lighting up the natural and romantic setting of the expansive Bihoku Hillside Park in Shobara, Hiroshima.
Location: 〒727-0021 4-10, Mikkaichicho, Shobara-shi, Hiroshima
Website: http://www.bihoku-park.go.jp/
Open: From November 10, 2018 to January 14, 2019 from 17:30 to 21:00 admission until 20:00
Access:
 - It is Kita-iru Exit by car from Chugoku Expressway Shobara IC for five minutes
 - It is entrance during 15 minutes by car from Matsue Expressway Miyoshi east IC
 Rate
Admission fee:
 - adult (less than 65 years old 15 years old or older): 450 yen
 - silver (65 years old or older): 210 yen
 - dwarf (primary and secondary student): Free of charge
Source: http://www.nihon-kankou.or.jp.e.wp.hp.transer.com/…/34210ba…
If you miss the illuminations this year, please don't worry as it will be held every year 😉