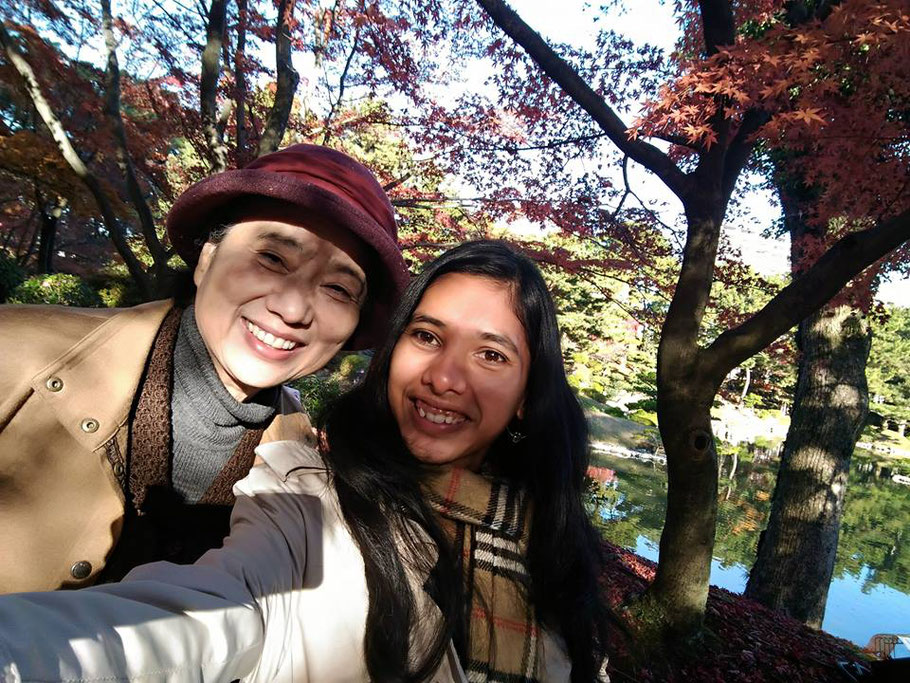 Hello Everyone.
Dhanashree Sant from HSAA2018
This week I am going to introduce you top 5 Koyo spots in Hiroshima where you can explore and enjoy.
Fifth: Shukkeien Garden.
Shukkeien Garden is very near from Hiroshima Station. It was selected as one of the "100 Historic Gardens in Japan," and the beautiful Japanese garden is decorated with colorful leaves in the fall.
Asano Nagaakira began construction of this garden for his villa the year after he was appointed as the Daimyo of Hiroshima in 1619. The job of creating the garden was left to the tea master Ueda Soko. There is a theory that the garden is said to be comprised of many picturesque scenes created in miniature, or that it is modeled on the West Lake in Hangzhou in China. It was designated as a National Site of Scenic Beauty in 1940 and it is also famous for its cherry blossoms and plum blossoms.
Something you must see is the reflection of the leaves on the surface of the pond in Shukkeien. Every year in November during the momiji festival, the leaves are illuminated at night creating a mystical atmosphere.
I enjoyed there with my lovely host family last year.
Access: Fifteen minutes on foot from Hiroshima Station.
Entry fee: 260 yen for adults, 150 yen for high school and university students, and 100 yen for elementary school and junior high school students. This garden if open from 9:00 am to 17:00 pm.
For more details please go through the link below.