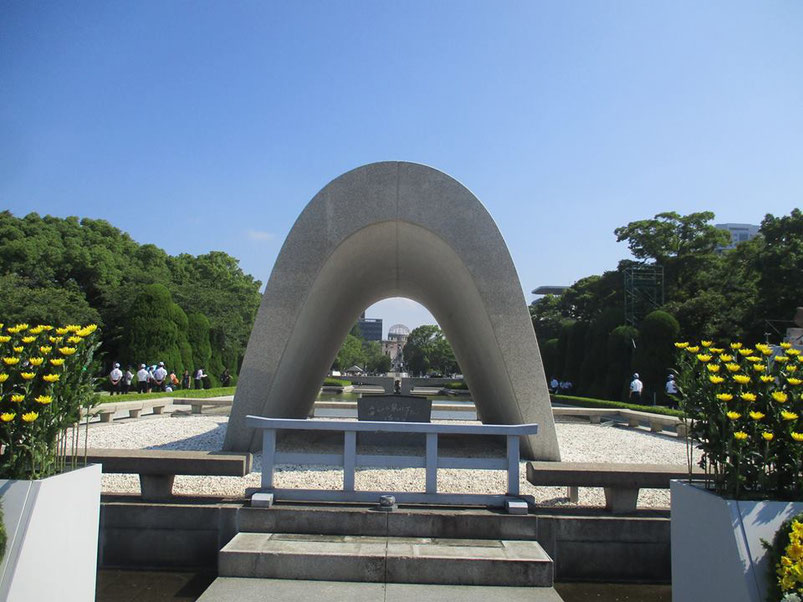 Hello everyone, again Dhanashree Sant here!!
2018/08/06 no one can forget the date!
It was an honor to be a part of Peace Memorial Day ceremony of Hiroshima city. I participated as one of the leaders of citizen of Hiroshima. It was an unforgettable experience. We got a chance to listen the stories of the people who witnessed the A-bombing and talk with them. The most heart touching part for me was an art gallery exhibition. The paintings made by High school students with the help of survivals after A-bombing (Hibakusha) were Speechless. Those students also shared their experience, how did they feel while drawing? The most difficult part they to draw, the impact of it? All paintings were breath-taking.