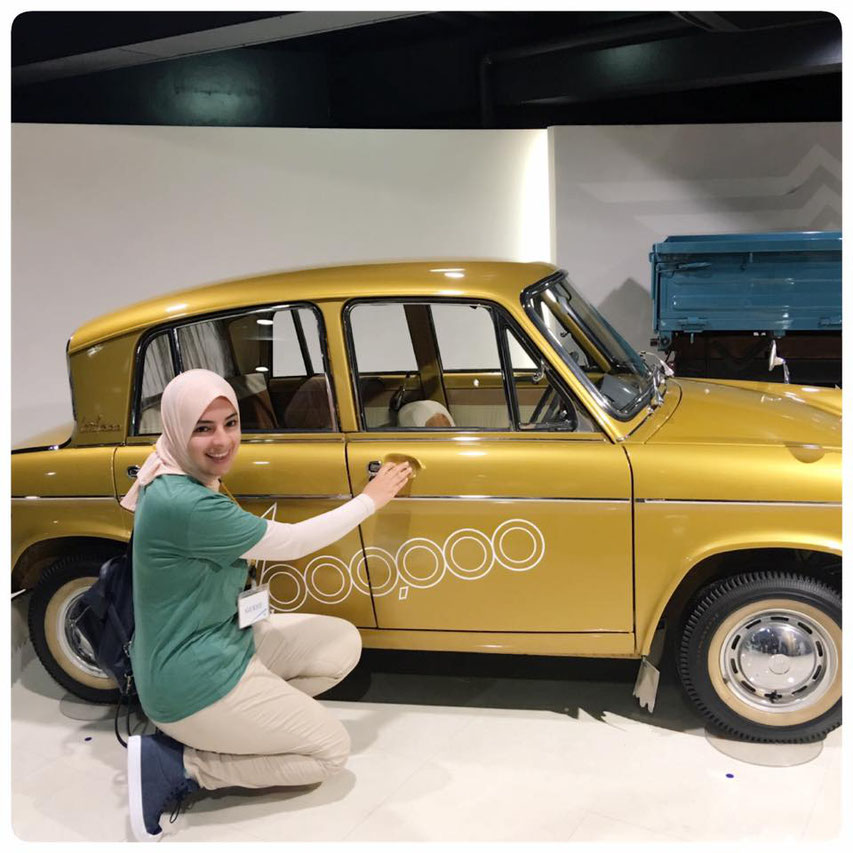 Hello everyone, I am Hanan Zehry (HSAAmbassador) from Egypt. 
Today I visited Mazda Museum which is located in Hiroshima. 
The museum offers an overview of Mazda's history, a look into the technology of its automobiles and the prospects for its future developments. The tour then passes through an actual vehicle assembly line, where visitors can see a variety of different car models being produced. At the end of the tour there is a shop featuring Mazda goods. 
For more details about access, hours of working and fees please check the following links 
http://www.japan-guide.com/e/e3405.html