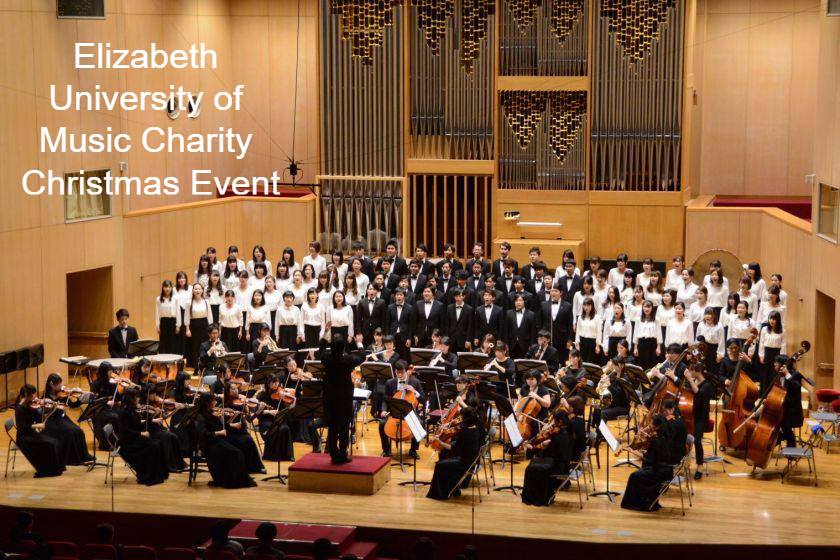 Author: Mayeso (Malawi)  Gwedela
I have always loved music. From a young age, I was obsessed with classical Hollywood cinema musicals like The Sound of Music, Singin' in the Rain, Mary Poppins, and West Side Story. Sadly, I never had the opportunity to sit through a live orchestra till I came to Hiroshima.
I have attended a number of concerts, all free thanks to the generosity of friends dishing out tickets, or Hiroshima University.
One of those friends studies at Elizabeth University of Music (http://www.eum.ac.jp), located in the heart of Hiroshima City. I got tickets to their Charity Christmas Concert of 2017 and it was completely breathtaking. I mean, these are students majoring in all aspects of music, from instruments to vocals. It's not child's play.They frequently hold concerts whose tickets are heavily discounted for students to as little as 500 Yen. Before entering the concert hall, you are given fliers of upcoming concerts up to 3 months in advance.
Through Hiroshima University, I got the chance to witness a Grand Orchestra Concert at the 29th Affinis Music Festival in 2017 at JMS Aster Plaza. As an orchestra newbie, I was completely blown away. I got news of the concert through the events bulletin on Hiroshima University's student page Momiji (https://momiji.hiroshima-u.ac.jp/momiji-top/en/index.shtml).
Hiroshima University Wind Orchestra holds a special place in my heart. I have so far attended 2 of their concerts. They do perfect renditions of anything from Disney soundtracks to Don Omar's Danza Kuduro.... I love them!
For all you music lovers, whether artists or fans, Hiroshima offers incredible opportunities to witness magic in the making. And get this. An English production of Phantom of the Opera will tour Japan, including Hiroshima, sometime in July this year! Popular venues include JMS Aster Plaza, Hiroshima Bunka Gakuen HBG Hall, Higashi Hiroshima Art and Culture Hall Kurara Hall.....
You can check out their websites for a list of upcoming music events.