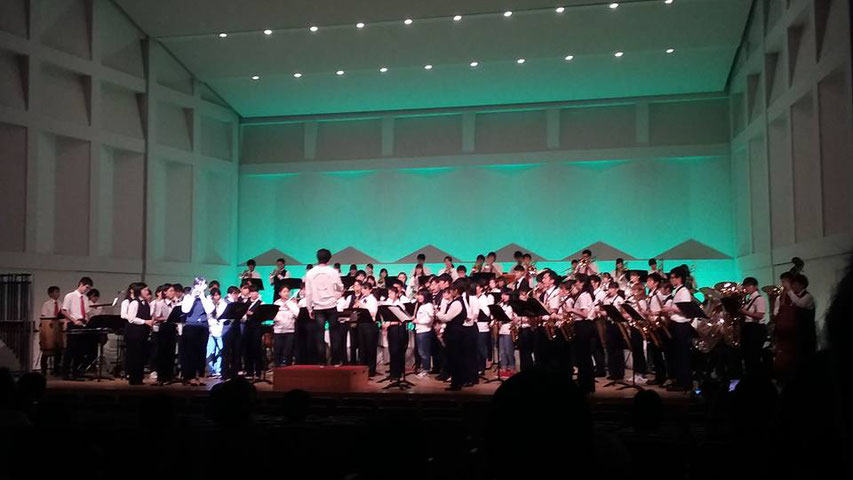 Author's observation: Probably not suitable for young children (decibels)
Author's tip: Have some headsets handy in case the decibels become too much to bear
I had the opportunity to be part of the audience for the Hiroshima Prefecture 13 Brass Band concert on 20th August at the Akikuminbunka Centre.
In Malawi, the only brass bands I've seen belong to the police service and military. I only knew Japanese schools have brass bands a week ago after watching a Japanese movie about a brass band. You can imagine my excitement when I saw the advertisement for the concert on the Momiji page of the Hiroshima University website.
The pieces played were powerful, familiar and unfamiliar. Disney's Cinderella and Peter Pan made my day. Bibbidi Bobbidi Boo, We can fly...... I was transported to the magic of music that is Disney. John Philip Sousa, anyone? I had never heard of him before yesterday. Apparently, he was a great American composer. His military and patriotic march pieces were played beautifully.
There are so many not-so-behind-the-scenes on-stage quirks in a brass band. The conductor's lavish arm swishes, swapping seats for the next piece, stage lighting changes to reflect the mood, constantly polishing the instruments that shined like gold and silver Christmas lights .....A single light on a trumpeter doing a solo gave them a halo against the back wall. I saw and heard angels!!!
Trumpets, horns, gongs, traditional drum, cymbals, trombones, tambourines, tubas, flutes, cellos... Yes, big ol' cellos in a brass band.
After 2 hours with a 10 minute intermission, the concert came to an end. Exhausted though I was, it wad an evening well spent. Here are some memories........