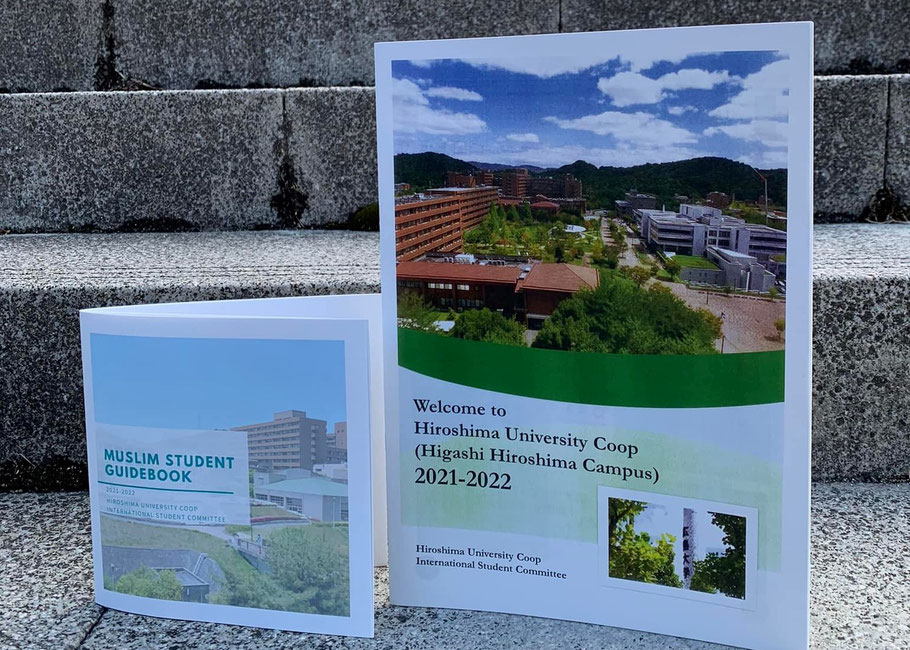 It can be nerve-racking to start over in a new environment, new language and new rules. What used to be familiar now needs a re-introduction. 
As a Muslim international student, among the difficulties I faced upon arrival in Hiroshima were finding a place to perform my daily prayer, location of Halal food shop/groceries and Muslim-friendly restaurants (if any?) 
So, how did I overcome this problem? In the beginning, it was through recommendations from other senior and junior Muslim students. 
However, I recently discovered that the Hiroshima University Co-Op International Student Committee released a Hiroshima University Muslim Student Guidebook! This guidebook is really helpful as it lists down recommendations and suggestions about prayer facilities, Halal shops and restaurants that are Muslim friendly within the vicinity. 
The guidebook is written in English and Japanese. You can get it for FREE at all Hiroshima University Co-op shops. It's also available for viewing here: 
https://www.hucoop.jp/international/index.html
Check it Out! 🤩