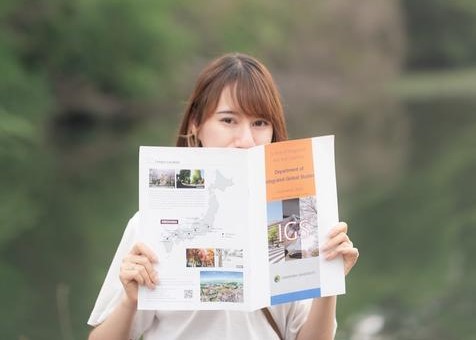 𝙒𝙝𝙮 𝙙𝙞𝙙 𝙮𝙤𝙪 𝙙𝙚𝙘𝙞𝙙𝙚 𝙩𝙤 𝙘𝙤𝙢𝙚 𝙝𝙚𝙧𝙚, 𝙩𝙤 𝙃𝙞𝙧𝙤𝙨𝙝𝙞𝙢𝙖 𝙪𝙣𝙞𝙫𝙚𝙧𝙨𝙞𝙩𝙮?
This is a question I have been asked for countless times since I arrived here. My answer is always simple:
"𝙄 𝙬𝙖𝙨 𝙧𝙚𝙖𝙡𝙡𝙮 𝙞𝙣𝙩𝙚𝙧𝙚𝙨𝙩𝙚𝙙 𝙞𝙣 𝙩𝙝𝙚 𝙥𝙧𝙤𝙜𝙧𝙖𝙢 𝙤𝙛𝙛𝙚𝙧𝙚𝙙 𝙝𝙚𝙧𝙚, 𝙄𝙂𝙎, 𝙖𝙣𝙙 𝙄 𝙜𝙤𝙩 𝙖 𝙨𝙘𝙝𝙤𝙡𝙖𝙧𝙨𝙝𝙞𝙥."
.
.
.
Sooooo, my journey started around 3 years ago, when I was actually on my first year at one university in Thailand, majoring in Japanese language. One day, I just thought that it would be nice if I had a chance to really live in Japan to learn about Japan, so I started to look for any opportunities to come here. Then, I just found this program called IGS, Integrated Global Studies, in Hiroshima university. The fact that this program will allow me to be in an international environment, while still be able to experience the culture of Japanese university, made me decide to apply for it….
Fortunately, I got accepted and offered with some scholarship, so here I am now😁💫
Ps. มีคนถามเยอะมากกกกว่าทำไมเลือกมาฮิโร บอกตรงๆว่ามาเพราะคณะกับทุนล้วนๆเลยค่าาา แต่ว่าม.สวยเก๋ขนาดนี้ ก็ต้องมาแล้วมั้ยเพื่อนๆ😆 ขอบคุณพี่เนเน่สำหรับภาพนะคะแงง้ สวยมักๆๆๆ🤍 @nneneee_
---