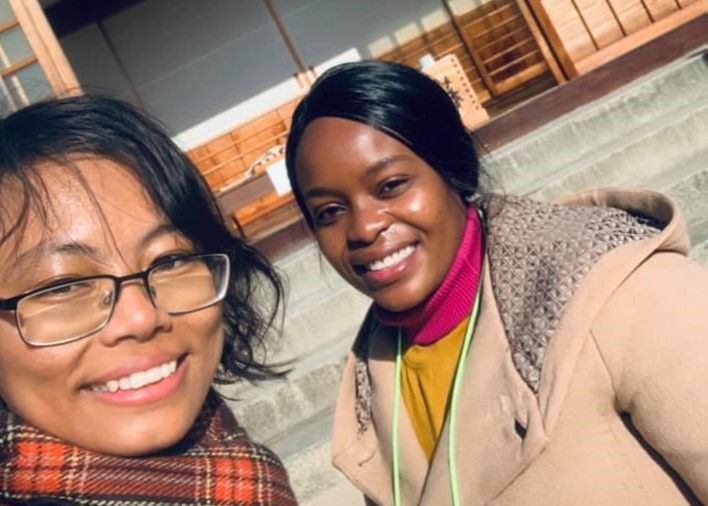 I've attended an International Exchange Program with Japanese students at Takehara! 
I have learned a lot about new Japanese curriculum, especially English language curriculum! I believe that in a few years time, Japanese students are going to be proficient in communicating in English! 
I really want to write about it in detail. But I am quite stressed with my study load at the moment! 😂😂😂 
I have got a wonderful friend during the event! She was so nice, most importantly, sooooo understanding to my talkative and inquisitive personality! 😂So I have also learned a lot about her country, tradition and customs, especially the education system! Thank you so much, Nyasha! 
How lucky I am today! 
I enjoyed every single moment even though I fell asleep on the way back home! 😂😂