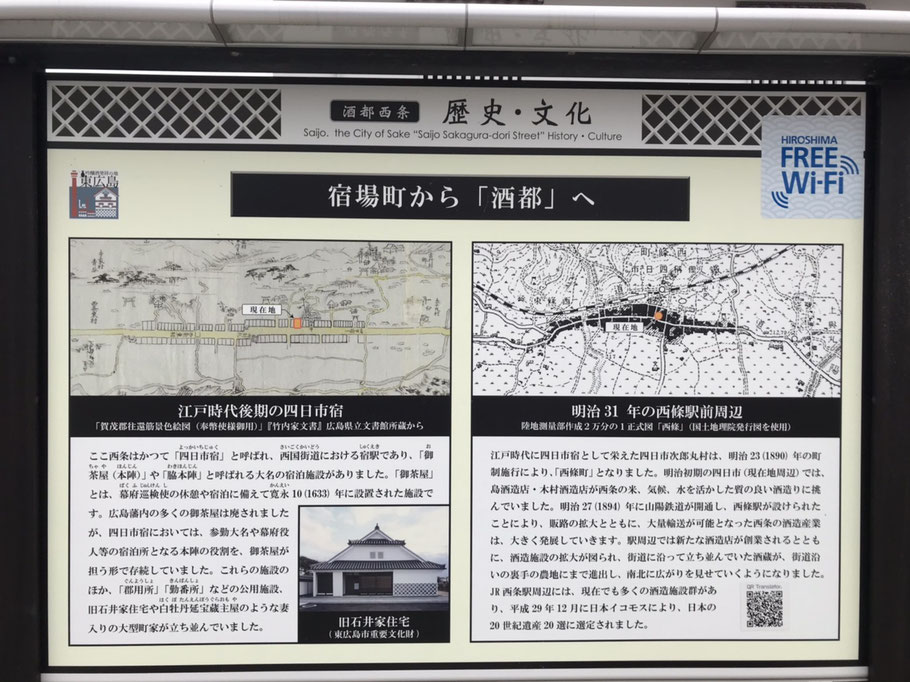 Hello everyone! I am Monyrath from Cambodia 🇰🇭, a member of Hiroshima Study Abroad Ambassador 2020.
I hope you are doing well these days as the number of COVID-19 new cases is dramatically increasing. I love to travel but for safety reason, I don't bare to travel far and try to avoid crowded place. Therefore, I went to Saijo Sakagura-dori street.
I would like to introduce and share my experience about a historical place in Saijo which was not crowded, it likes back in time for some of the world's most prestigious and oldest Sake breweries. Saijo Sake has been selected as the first Sake brand of the JAPAN BRAND development Assistant Program.
Walking along the Saijo Sakagura-dori street, you will see old buildings of breweries factory. There was Sake making process video and exhibition of different kind of Sakes. You also could buy Sake and other souvenirs. There are many restaurants along the street.
Please come and taste Saijo Sake.
I hope everyone stay safe during the time. But don't forget to enjoy life!!!