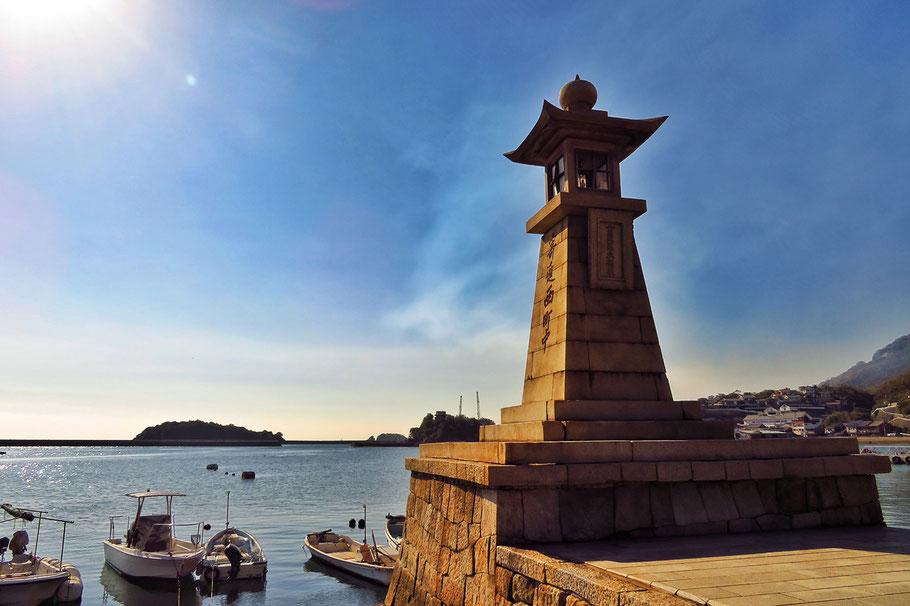 Tomonoura, Fukuyama city, Hiroshima Prefecture. It is a humble port town by the Seto Inland Sea, perfect for a one-day trip from Hiroshima city. Those who watched The Wolverine (2013) or Studio Ghibli's Ponyo (2008) may familiar with this town.
.
Pic 1: Joyato stone lighthouse, the landmark of Tomonoura.
.
Pic 2: A shop near the lighthouse. Next to the shop is the Irohamaru museum displaying the wreckage of Irohamaru ship sunk near Tomonoura. The famous Sakamoto Ryoma was one of her passengers.
.
Pic 3: Fishermen boats near the lighthouse.
.
Pic 4-5: The view of Bentenjima from the Fukuzenji's veranda and its old telescope.
.
Pic 6-8: Tabuchi-ya, a small restaurant run by a lady with its famous menu: Hayashi Rice. She also provides several types of liquor on the table and the guests are free to taste each one of them with some pieces of cheese as a compliment 😋.
.
Pic 9: I found this toilet sign interesting because the male silhouette resembles Sakamoto Ryoma's figure in many of his old photos.