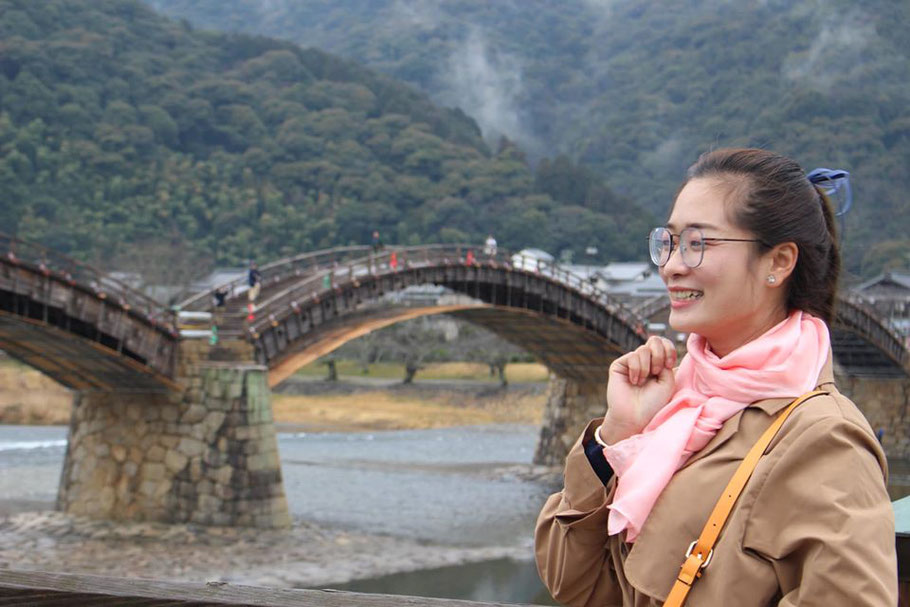 Hello! I'm Linda from 🇰🇭
Last weekend, I had a very wonderful time with my friends to Kintai-kyo Bridge,Iwakuni in Yamaguchi prefecture which I would like to share to you all. It is an amazing architecture with the portrait of the elegant, wooden bridge makes five bold arches onto the massive stone pillars as it crosses over the Nishiki River. It was built hundreds of years ago and it has been one of the most distinguished landmark of Iwakuni. It takes around 1 hour from Hiroshima station to Iwakuni station and continue with the bus about 15-20 minutes to reach the bridge.
Over there we enjoyed with the beautiful landscape of the bridge surrounded by the mountainous scenery. We also had fun time to chit chat as well as eating the variety of flavor and colorful ice cream. It is such a good time we had and would like to recommend to you too.
---