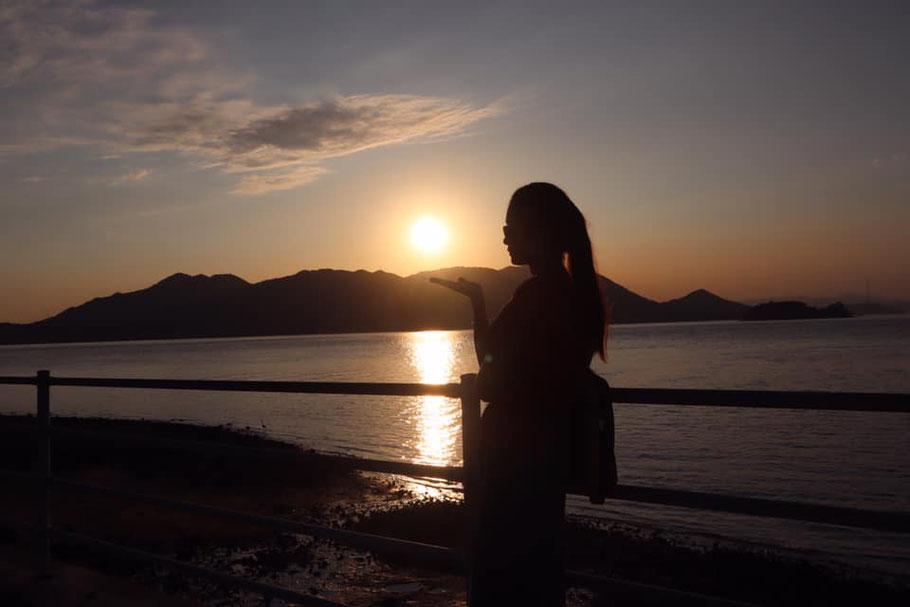 Hello everyone! I am Linda from Cambodia.
How have you been so far? How was your summer holiday?
I had a very wonderful summer holiday in Setoda Sunset Beach located in Onomichi city, Hiroshima prefecture- one of the top beaches in Japan. As the name mentioned, the beach is a very famous location to see sunset along with the crystal clear water reflecting several art objects especially surrounded by the greenery mountains where you can enjoy the beautiful landscape. It is also a famous place for camping since it has facilities like showers, restaurant, rental bicycles, parking space and so on. I really enjoy the view there. I hope u will enjoy the scenery once you visit there!
---