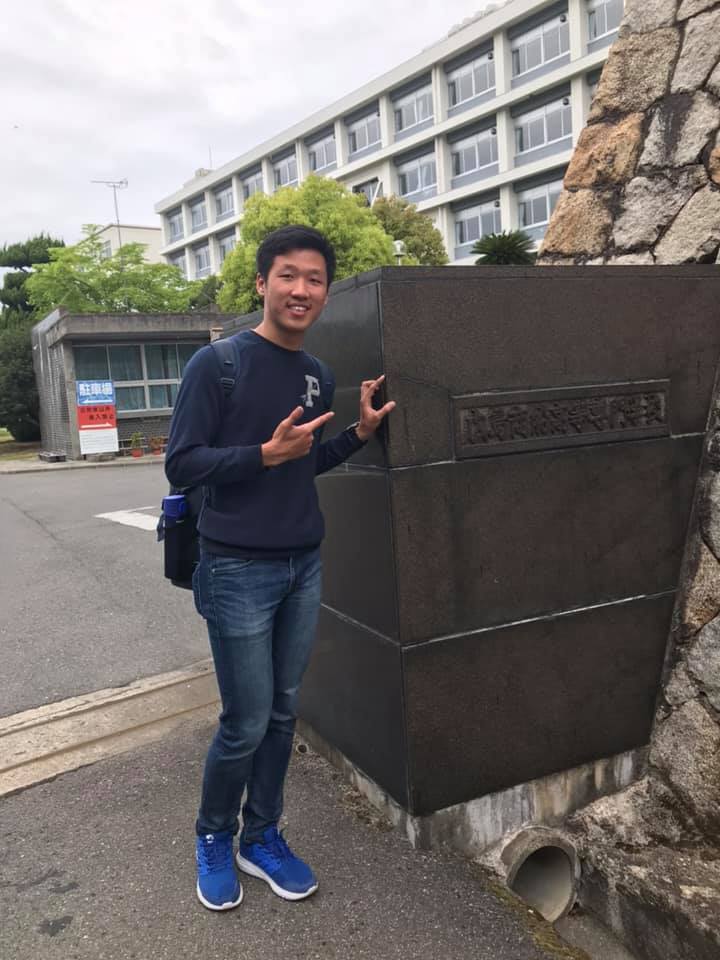 皆さん、こんにちは。マレーシアからのチュンヤンです。今年はひろしま留学大使(HSAA)としての3年目になります。今年もよろしくお願いします!
では、改めて自分の通っている学校を軽く紹介をさせていただきたいと思います。ご存知の人もいっらしゃると思いますが、広島商船高等専門学校です。大崎上島と呼ばれる離島にあります。海や山に囲まれる環境で綺麗な景色が常に目に入るところです。
広島商船高等専門学校といえば、多分皆さんは「商船」と「船」を思いつくかもしれませんが、実はそれだけではありません。広島商船高等専門学校は三つの学科を有し、商船学科、電子制御工学科、流通情報工学科の3学科になります。私は現在電子制御工学科5年に所属しています。
---
Hi, everyone. It's me, Chun Yang from Malaysia. It's my third year becoming a member of Hiroshima Study Abroad Ambassador(HSAA). I am so happy to be able to be here to share something with you all.
Today, I would like to talk about the school which I am studying in, National Institute of Technology(NIT), Hiroshima College. It is located on an isolated island, called Osakikamijima. It is surrounded by sea and mountains and you can always see a beautiful and refreshing view here.
NIT, Hiroshima College was formerly being called as Hiroshima National College of Maritime Technology. Just for your information, the name in Japanese language still remain the same, so when we talk about this school, all that will come to our mind is most probably "Maritime" or "ship". However, I would like to tell you that this isn't everything about this school. NIT, Hiroshima College consists of three major, which are Maritime Technology, Electronic Control Engineering and also Distribution and Information Engineering. And I am currently one of the students in the 5th year of Electronic Control Engineering course.