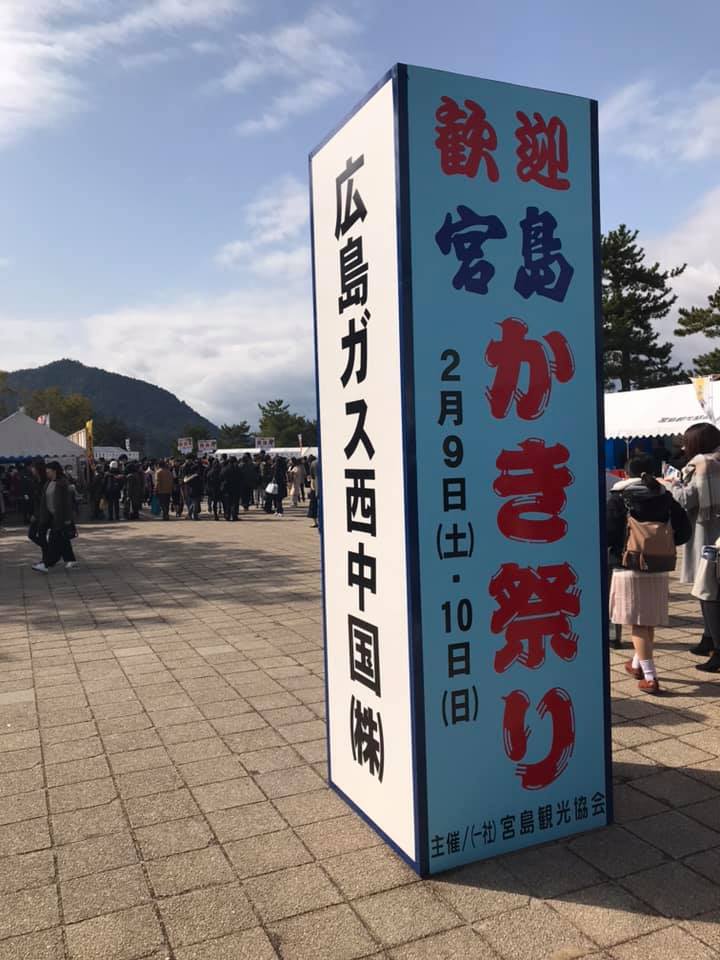 【宮島かき祭り】
マレーシアのチュンヤンです。
牡蠣が好きな人いませんか?2月9日に宮島かき祭りに行ってきました。宮島は3回目でしたが、かき祭りは初めてでした!安価でいっぱいかきが食べれる機会でした。かきの美味しさを味わって、宮島の絶景を楽しめました。最高!
まだ行ったことのない人は来年ぜひ行ってみてください!ただし、安いかきが食べられるのですが、かなり人気で人もたくさん来ますので、列の長さは想像以上長かった!時間帯によって、30分から45分ぐらいの待ち時間の場合もありますよ。だから、時間に余裕を持って1日宮島を楽しめる機会ですね 笑笑
---
【Miyajima Oyster Festival】
It's me Chun Yang from Malaysia. Today I would like to talk about an event, which is Miyajima Oyster Festival. At this festival, you can enjoy lots of oysters without worrying about the price! It's definitely heaven for those who love oyster where you can enjoy the delicious oyster and also the scenery of Miyajima at the same time.
So, for those who haven't been to this festival, why not you make a plan to pay a visit next year to this awesome place. However, please be informed that you might have to wait for hours in long queues for the cheap but delicious oyster. I'm sure you would better spend your whole day here so that you can explore Miyajima as well while enjoying the delicious oyster.