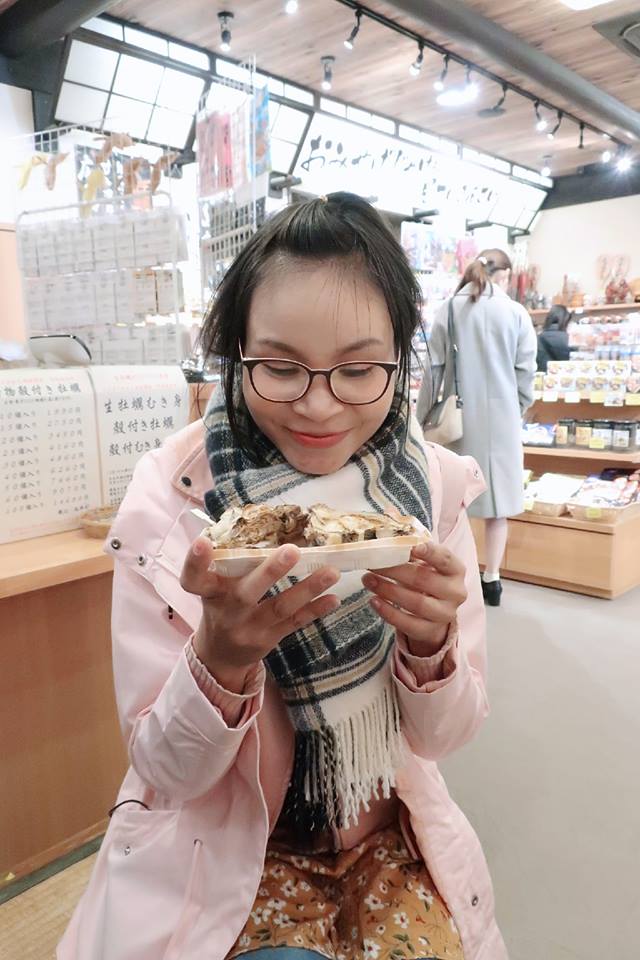 Miyajima Oyster Festival
 Hi, everyone. My name is Soth, from Cambodia 🇰🇭
...
Do you know that oysters are the most famous seafood in Miyajima, Hiroshima? Do you know that oysters are even more delicious in Winter? 😲
This post is about a two-day Miyajima's event which is called Oyster Festival. The event is held on Saturday and Sunday in early February each year. Each year, i repeat.
As one of the most popular delicacies in Hiroshima, on the festival days you can come and taste various kinds of oyster dishes, including steamed oysters, fried oysters, oysters with rice, and oyster with egg soup. And they are cheaper, cheaper than the normal price.
Though the event already finished, and you missed it this year, please stay calm. You can save the date for next year as the festival is held EVERY YEAR 😉
- Date: 9 February, 2019 - 10 February, 2019 (this year)
- Time: 10:00am - 3:00pm
- Price: 100 to 200 Yen (depending on oyster dish) / Admission free
- Location: In front of the Miyajima pier.
- Address: Miyajimacho , Hatsukaichi-shi, Hiroshima 739-0504
- Website: http://www.miyajima.or.jp/english/event/event_kaki.html
- Access: Miyajima can be reached from Hiroshima in less than an hour by train and ferry or by direct boats. For more details of transportations, please go to https://www.japan-guide.com/e/e3454.html