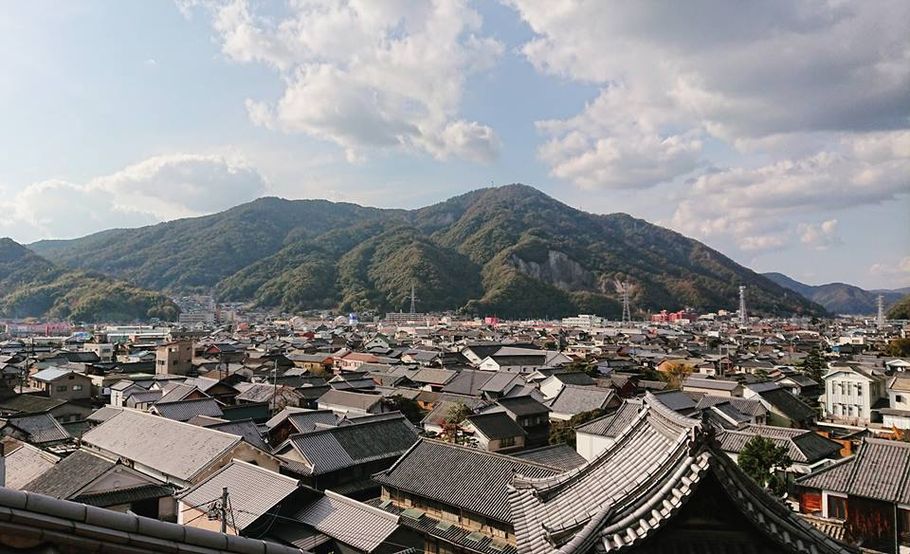 Takehara Global Camp
Hello, everyone.
My name is Ghana, a student from Hiroshima University.
Today, I attended an event called Takehara Global Camp with another HSAA member, Chun Yang, and three other foreign students. 
In this event, we first introduced our countries' cultures to several students from three junior high schools around Takehara city.
And then, in the afternoon we walked around Takehara historic district guided by the junior high school students.
For me personally, I was in the same group and guided by a third-year student from Tadanoumi junior high school and a first-year student from Takehara junior high school.
They both seemed excited and happy to get a chance to talk with foreigners in English, especially guiding me on several spots at Takehara historic district.
They explained to me about Taketsuru brewery, which was built by Masataka Taketsuru, the father of Japanese whiskey (Nikka Whiskey), and Fumeikaku, which is a small replication of Kiyomizudera temple in Kyoto.
It was really fun for me to walk around the historic district and learn about several important points of history of Takehara city.
Even more, the junior high school students also eagerly invited us to play a tag game, and it had been a really long time for me since the last time I had to run so fast.
Takehara is a city south of Hiroshima prefecture, and you guys can access this place through buses or trains (Kure line) from Hiroshima city.
For further information, please visit the following sites:
http://www.city.takehara.lg.jp