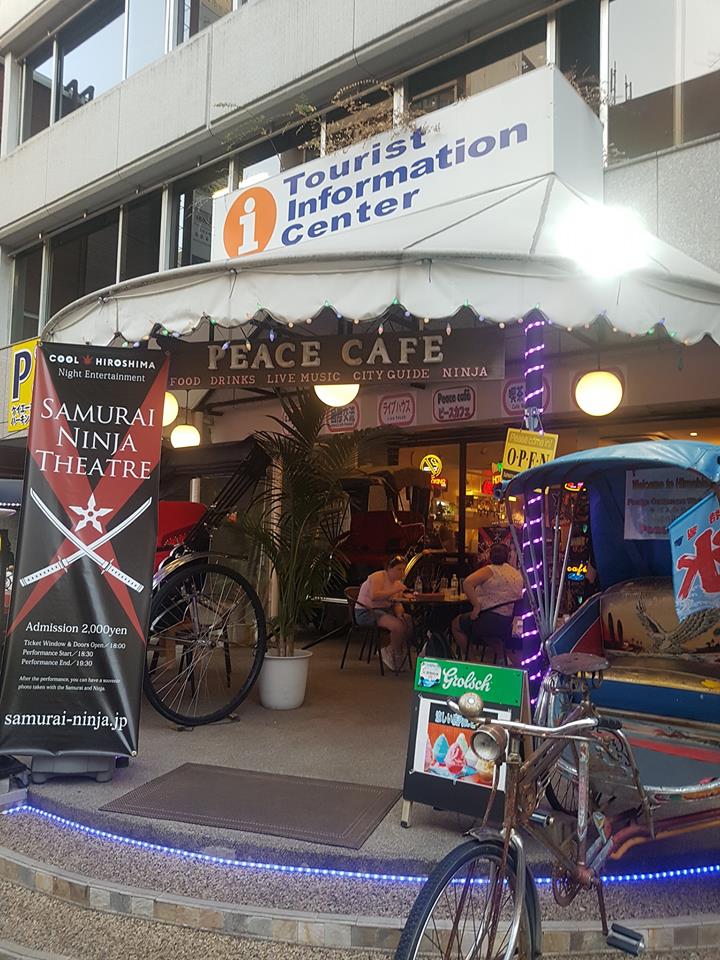 Hello, I'm Soth (Soth SP) from Cambodia
Last Saturday night, Hiroshima Study Abroad Ambassadors came to experience a battlefield drama of sword fights and rock music performed by 3 Mori clan samurai on the stage. With your ticket, you can get a free drink you like: beer, highball, coke, ginger ale, oolong tea, etc. The show consists of 2 parts: 
- Part 1: Story of Passionate Samurai's Soul
- Part 2: Samurai Rock
What else you can do there? Well, you can take commemorative photos for free after the show. You can also have a picture taken in armor or kimono for just 500 yen and purchase samurai ninja theatre original products.
Don't miss a chance, grab your favorite drink and enjoy the show.
- Venue: Peace cafe 
- Address: 8-23 Kamihatchobori, Naka-ku, Hiroshima-shi
- Open time: 6pm
- Performance start: 6:30pm
- Performance end: 7:30pm
- Admission fee: 2,000 yen 
- Website: samurai-ninja.jp
- Tel: 082-225-7284