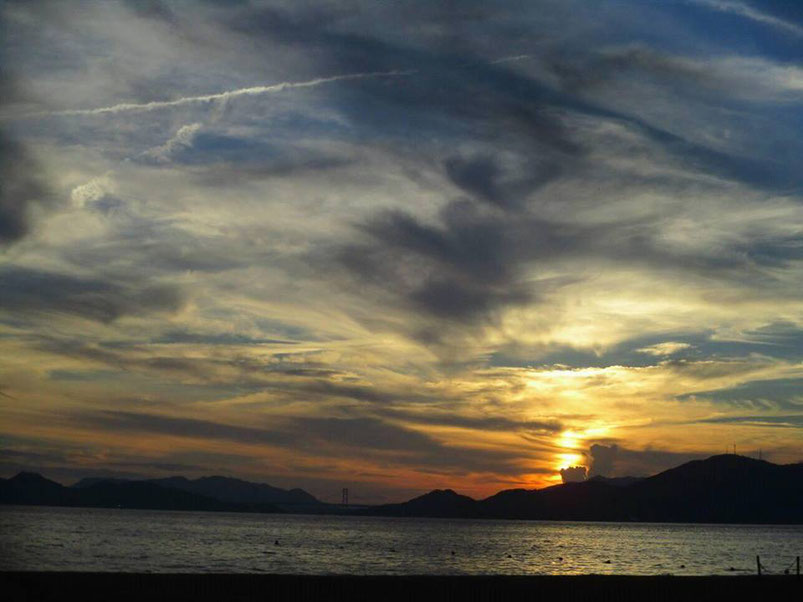 暑い!!とにかく暑い!!
こんにちは。Sant Dhanashree です。
もうずっと水の中に飛び込みたいですよね。
ビーチ行きたくないですか!!そこで、二つおススメのがあります。
二つ目は「シーパークオハマ」です。
---
 'Sea Park Ohama' is the beach located in the middle of Seto Inland sea, Fukuyama, in Hiroshima prefecture. It is very huge beach with beautiful scenery. You can enjoy there with your friends. Or family. It takes approximately one and half hour from Higashi Hiroshima city to Sea park Ohama by car.
Entry fees are 1000/- for an adults and 500/- for children.
You also can have an experience of fishing, play beach valley ball and many things. The best thing I loved there is to enjoy seeing Sunset. In short you can enjoy your fullest there.