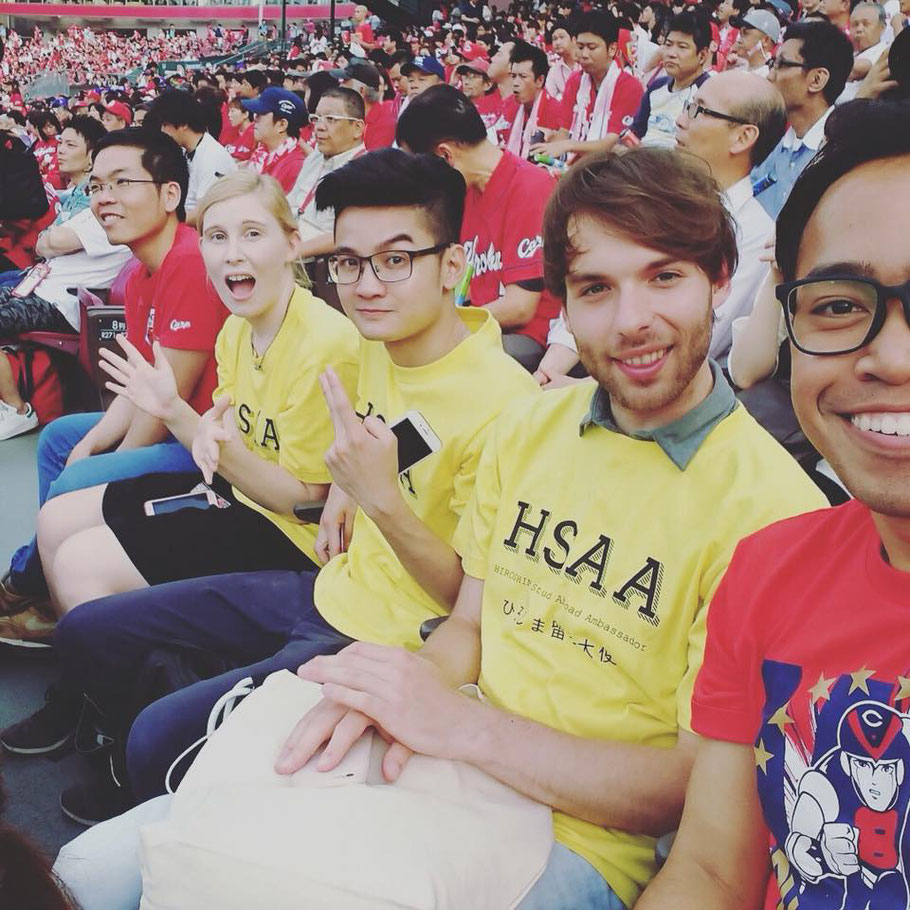 Ever heard of "Carp Girls"?
The Hiroshima citizens have been in love with Carp since the team was formed over half a century ago. In the early years of establishment, it was a symbol of a bombed city's reconstruction from the war. 
The Carp were named after a castle in the center of the city that has since been dubbed Carp Castle.
The popularity of Carp has been increasing each and every year, which leads to the phenomenon called "Carp Girls" or "Carp Joshi".
Generally, Japanese professional baseball has been especially popular with elderly man. However, it is also has a big number of female fans in their teens-20s within these days. For Hiroshima Carp, it is called "Carp Girls".
Tokyo university student Yurina Wakayama is a Carp Girl. In 2014, she watched 35 of the team's more than 140 games.
"I'm attracted by the close relationship between the team, the players and the fans," she said.
Hitomi Awaya, an associate professor at Hijiyama University Junior College in Hiroshima, said the Carp's red uniform is another big reason for the team's soaring popularity, as many female fans consider red fashionable. Another draw is the Carp's "ikemen," or good-looking players.
"Carp Girls feel as if they have raised those handsome players by themselves, including infielder Shota Dobayashi and outfielder Yoshihiro Maru," Awaya said.
Recently, I had a excited and intense experience by watching the Hiroshima Carp playing live. By participate in this live event, I know why the Carp is so popular within the people of Hiroshima Prefecture. The ambience, the cheering songs, and the energy of Carp fans are one of the experience I can not ever forget. Especially when sharing this experience with the HSAA members.