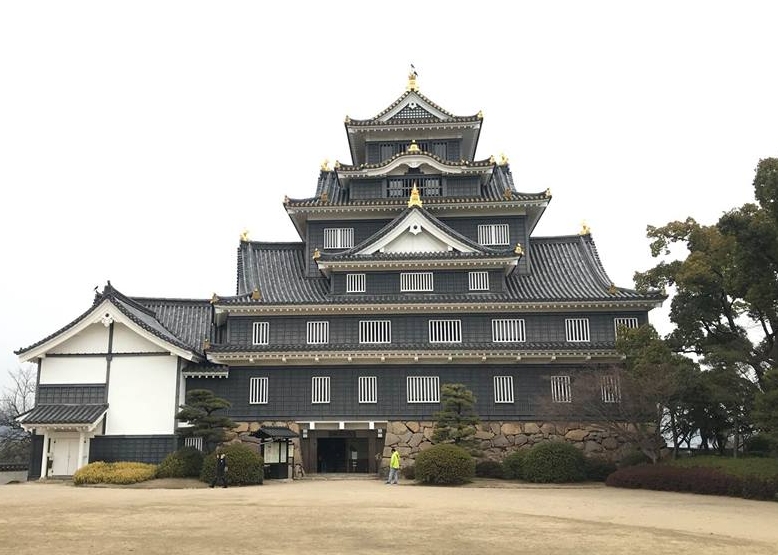 HELLO 👋 I'm Ko Ko (Don Ko) from Myanmar.
I want to introduce Okayama one day trip.
Okayama is located beside Hiroshima Prefecture. There are a lot of sightseeing spots and interesting places in Okayama City such as Okayama castle, garden and so on. I went there by car and it took about 3 hours. And also there are bus, local train and bullet train to there.
For me, I visited Okayama castle, Korakuen and Tan Tan Men restaurant.
🏯🏯🏯🏯🏯
Okayama castle is completely finished in 1597 after eight years construction. The nice-named of castle is "Ujo" that comes from the black-lacquered appearance of the Tenshu-kaku and sometimes called "Kin-ujo".
⛲️⛲️⛲️⛲️⛲️
Okayama Korakuen Garden is one of the most beautiful gardens in Japan and it was completed in 1700. It is located beside the castle. Every season, there are a lot of events and festivals in Korakuen such as Goshinko festival, Eisai Tea Ceremony and Tea picking festival in Spring.
🍜🍝🍲🍝🍜
Shirunashi restaurant, Tan Tan Men Japanese Noodle 🍜, is one of the Okayama trademarks and is located near Okayama station. Tan Tan Men is kind of Ramens but no soup. The taste is so yummy and there are also other types of ramens. The people who like spicy 🌶 should go that restaurant and taste the yummy noodle.
Please enjoy japan!