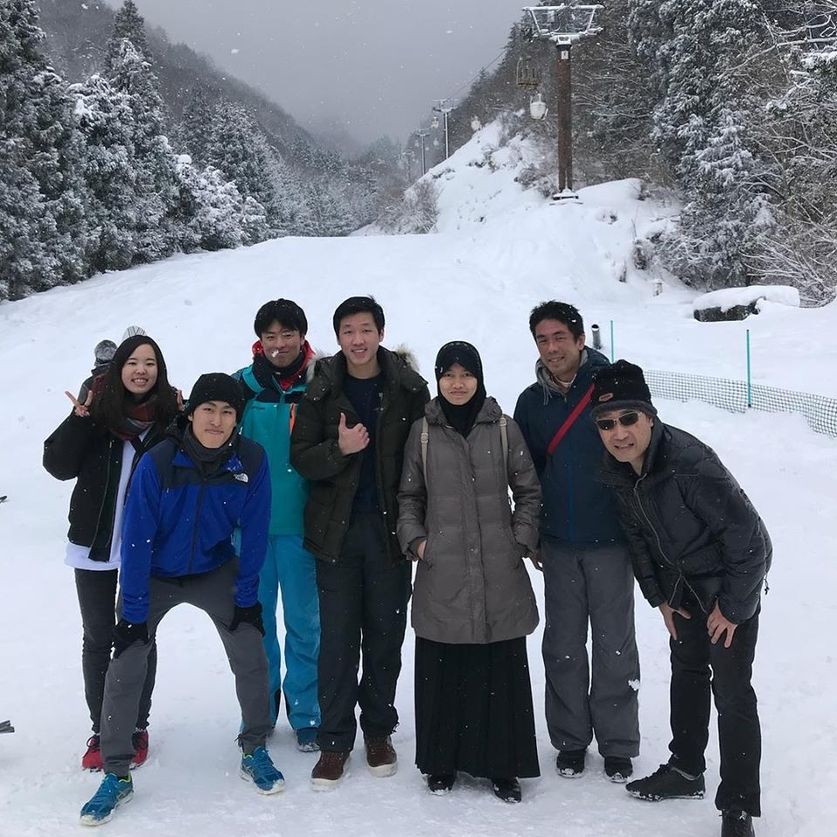 Hi ! this is Aulia sharing with HSAA.
Last week, I and Chun Yang had an opportunity to enjoying the snow in Mizuno Highland at Ohnan Town, Shimane Prefecture. I was so bad at ski, but Chun Yang was so good at snowboard.
Thanks for our school –National Institute of Technology, Hiroshima College– for facilitating this activity as one of their program for international students !
I would like to write about my school later. 
In frame: I, Chun Yang, 3 of Our Japanese friends, and our sensei after played ski or snowboard. Already prepared to go home.