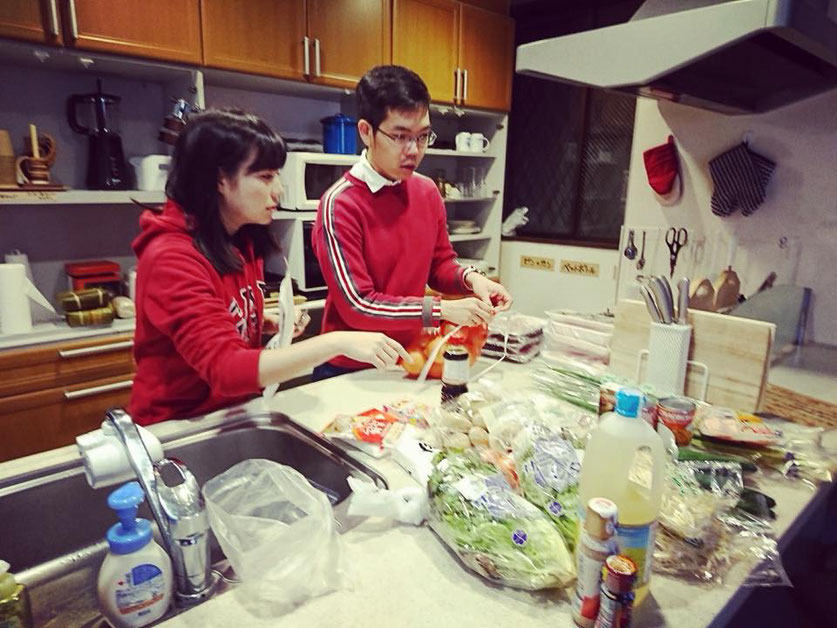 おはようございます!HSAAのマインです!
ただいま始まったばかりです!今日の中国の旧正月のパーティーを楽しみにしています!
---
Hi! I'm Manh, a HSAA!
We have just started the first step of our Chinese New Year Cooking Party today!!
It looks interesting!
---
Chào mọi người! Mình là Mạnh đây!!
Chúng mình vừa mới bắt đầu những công đoạn đầu tiên cho bữa tiệc năm mới hôm nay. Trông thú vị quá đi!!