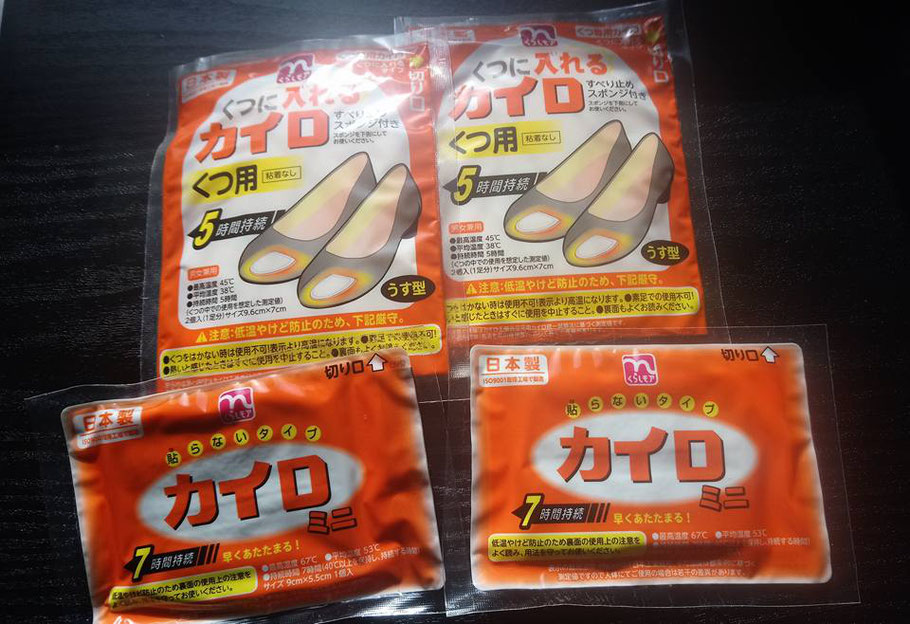 Author : Joyce Persie Silver
It's getting colder, isn't it? My limbs freeze at the mare sound of it. But have you heard about カイロ? Do not let yourself chill, get your self this extra warmth upto 5 - 24hours, whatever your choice maybe.You can stick it on your body, shoes, pockets name it and the toasty warmth is yours. 
Run to the nearest Youme, oh no it's cold, then grab your phone / laptop and order from Amazon…. 🤣 🤣 Warmth is a step away, enjoy your winter
Price: 300 - 700¥
Star Rating: 4.5
Amazon Review: "We used these in Canada where wind chills got down to -27 F. These hand warmers were great - kept our hands nice and toasty, but they're just a little bit hard to get into gloves, especially tight-fitting ones. We ended up putting them in our coat pockets, which worked perfectly - when we needed to keep our hands warm, we just put them right into our coat pockets.