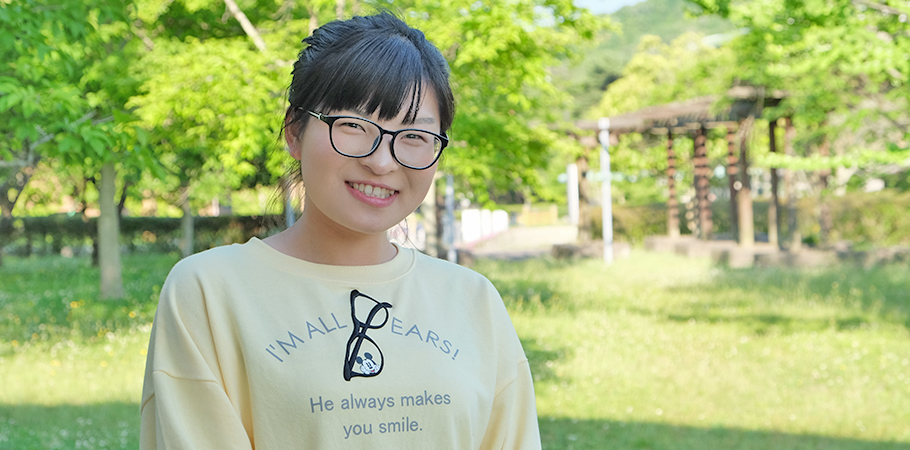 ---
---
I am Li Wumei, a student from China studying at the Hiroshima University Graduate School of Education. I'm also a member of the photo club in Hiroshima University. I live in an apartment near my campus. Since it is a lease from the university, the rent is only about 10,000 yen, a very good deal. Even though the room is a little small, it is fully equipped with everything I could need. I have to climb a small slope between my apartment and campus when I go to school.
It is a little tiring, but I think it's good body training for me. When climbing the slope, it makes me think that, just as in life, there are both peaks and valleys. If we don't try our best to ascend, then we will never be able to reach our ultimate goal.
Hiroshima University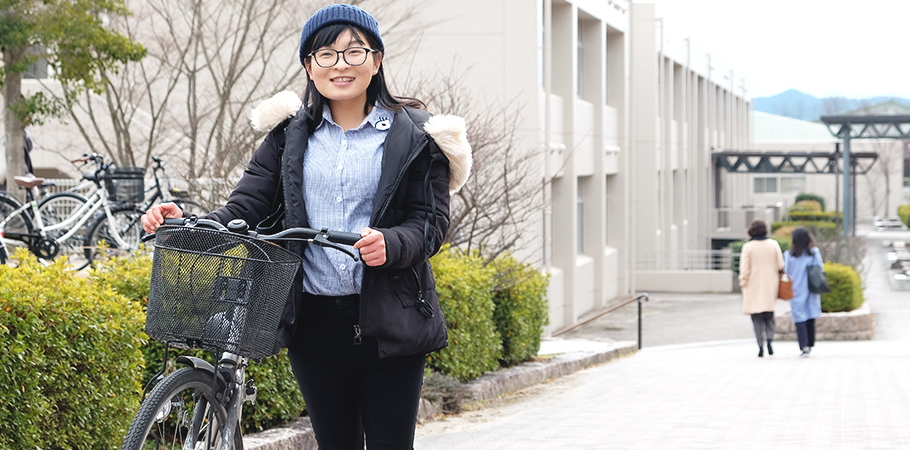 ---
8:30  Going to school
---
By bicycle, it takes about 15 minutes to reach campus from my apartment. It is not so far in terms of distance, but it takes time because of the slope. The return is easier, taking about 8 minutes. I always enjoy the cherry blossom-lined road between my apartment and campus every day. There are tennis courts and swimming pools on both sides of the cherry blossom-lined road and there are students training and practicing hard. When I watch these scenes, I always feel rejuvenated. When spring comes, the cherry blossoms are in full bloom, and the road seems to have become a cherry blossom paradise that will captivate your heart with its beauty.
There are three campuses at Hiroshima University, of which the Higashi Hiroshima campus is the largest. I belong to the faculty of education in Higashi Hiroshima Campus. The campus is not only large, but also beautiful. The campus, always decorated with spring cherry blossoms, summer green leaves, autumn fall leaves and winter snow flowers, is just as striking as any sightseeing spot.
There is a park called Kagamiyama Park near the university, which is popular as a walking spot and is always lively. There is a hill, a lake, resting places, walking path, playground and so on. You can climb the hill, walk with friends, play in the playground with family and go on dates with your partner.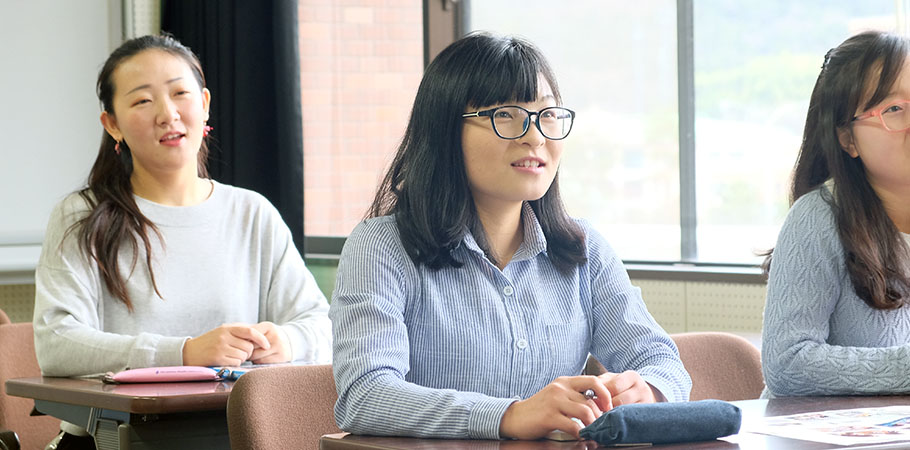 ---
8:45  Classes
---
Since I majored in Japanese language when I was in undergraduate university, I was interested in Japanese education, then I decided to study abroad in Japan and applied to the graduate school of education of Hiroshima University. Faculty of education and the department of education have done a lot of marvelous research. I am studying right in this excellent place. In classes, not only studying by listening to teachers, but also accessing to get knowledge by own thoughts, practices and considerations. From these sophistication, I will go grow little by little, I think.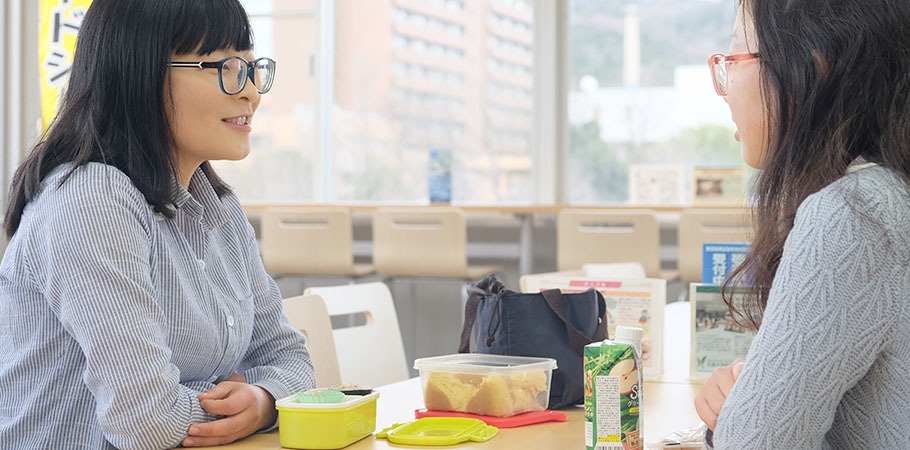 ---
12:00  Lunch Time
---
I like to cook, so I usually take my own cooked lunch. And my Chinese friends who are in the same laboratory also cook their own meals. We always share our food with each other. Most of my friends are good at cooking, so we can taste and enjoy a wide variety of delicious dishes. Of course, I will get lunch at the campus cafeteria or co-op shop when I have no time to cook for myself. It is cheap and delicious, so maybe it is worthwhile for students. 
---
13:30  Presentation
---
There are a lot of opportunities to give presentations not only in seminars, but also in classes. When you present your understanding, your ideas, your thoughts, and your own values regarding something, you will get a lot of feedback and advice from teachers and other students. Through counterarguments and debate, I think we deepen our understanding and advance our research. Here teachers give appropriate guidance that appeals to students' minds.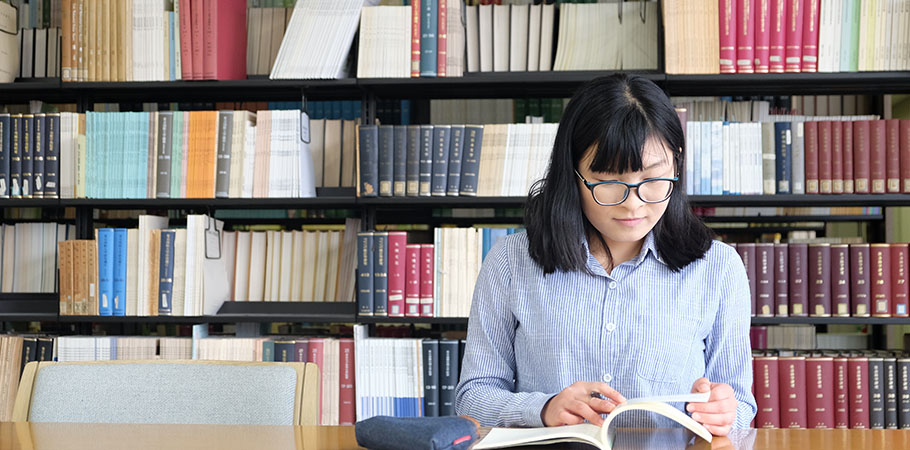 ---
16:30  Studying in library
---
There are three libraries on the Higashi Hiroshima Campus: Central library, Western library and Eastern library. Anybody can use all of them freely, including non-students. Within these libraries you can meet many people from Hiroshima University and elsewhere. The central library is the largest and has the greatest amount of books among the three. There is a writing center set up in the central library that gives guidance to any student who has difficulty in writing reports and papers. There are studying spaces, private rooms, group rooms, as well as a magazine corner, newspaper corner, computer space, and wireless LAN access within the libraries, so it is an environment where students can readily learn and read. There are also sofas available for those who get tired after long hours of study.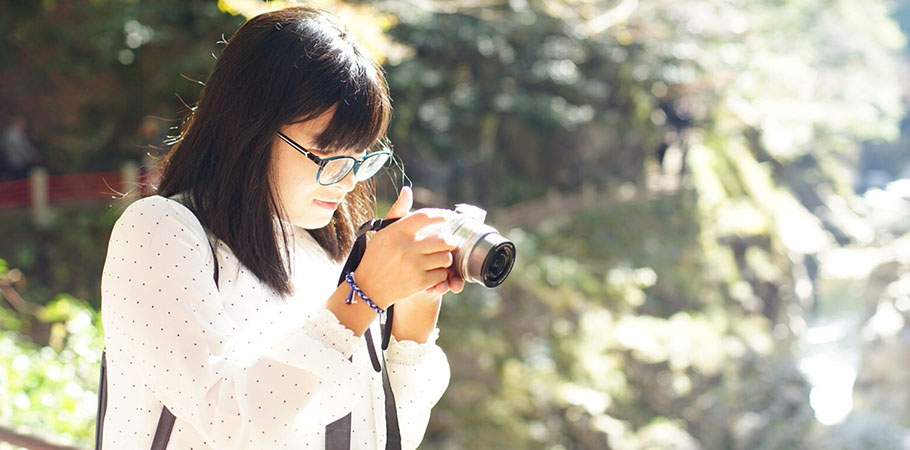 ---
18:00 After school
---
After finishing my studies by 6 pm, I then participate in club activities. I am a member of the photography club. The club is wonderful, and everyone admires the excellent photographs taken by members. The club meeting takes place once a week and a photoshoot trip is held about once a month. I have enjoyed taking pictures since a long time ago. Going around Japan and taking pictures to make wonderful memories with some friends who share the same interest is a great thing, isn't it? I think so. That's why I applied to participate in the club. Everyone in the club is kind and I am deeply indebted to them.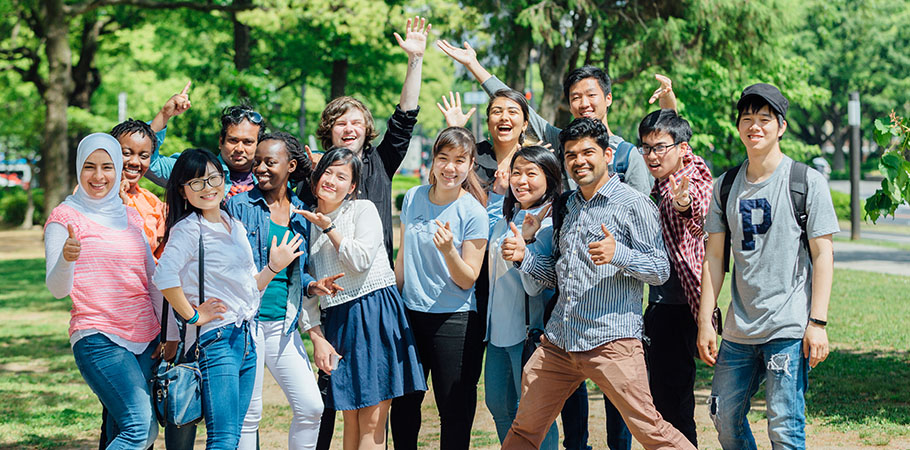 ---
Message
---
Hiroshima University is a famous integrated university in Japan, the campus is spacious and you will find gathered here a wide variety of faculties and graduate schools. Aiming to be one of the top 100 universities in the world, Hiroshima University conducts research in collaboration with international universities, carries out presentations and discussions about research with prominent researchers and research institutes from around the world as well as within the university and elsewhere, and also actively cultivates young researchers, incorporating international and advanced research as much as possible. And a new faculty was established in 2018. Due to a number of various initiatives, the pace of research at Hiroshima University is progressing rapidly.
In addition, Hiroshima University's student life community and international group provides various types of support for international students in collaboration with the Hiroshima Support Center for International Students.
Hiroshima is popular and lots of tourists come here from all over the world because of Miyajima, one of the three most famous scenic spots in Japan, and the World Heritage Site that is the Atomic Bomb Dome. Looking at the way citizens here are striving to pursue peace, you will feel deeply the desire for world peace and love. 
Hiroshima faces the Seto Inland Sea, and has abundant nature as it is blessed with mountains and oceans! Shimanani Kaido, Onomichi, Tomonoura, Sandan Gorge, Taisyaku Gorge and so on are very popular.
In addition, food and sports are also part of Hiroshima's charm. You've probably already heard of the local okonomiyaki, oysters, Hiroshima Carp and so on.
Since I came to Hiroshima, I have been leading a fulfilling life as a study abroad student every day like this. Senior graduates of Hiroshima University often say "I want to go back to Hiroshima."
I always think that my international student life here is the best, and I am so grateful and appreciative towards the people who support me with kindness and consideration. 
Hiroshima travel information