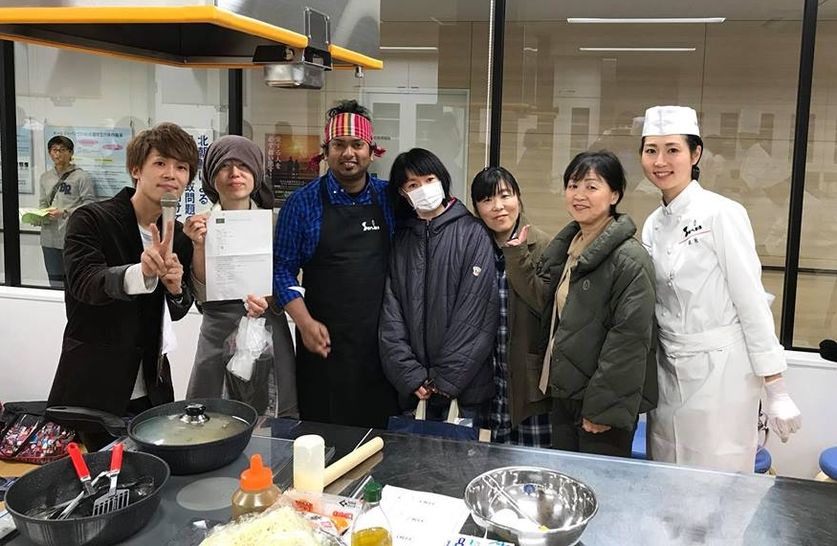 Japanese people love to work, they like to do physical work. So that they also love to eat. 😛Thus Cooking party is very popular in Japanese society.
In the weekend they use to join there with their family member. They love to enjoy different countries' food.
At the last weekend, I joined a cooking class where I cooked Bangladeshi Chicken curry. The Japanese kids and old people enjoyed a lot. Except Bangladeshi curry, there was Mongolian, Indonesian and Vietnamese food.
It was really a great opportunity for me providing Bangladeshi food among Japanese people.