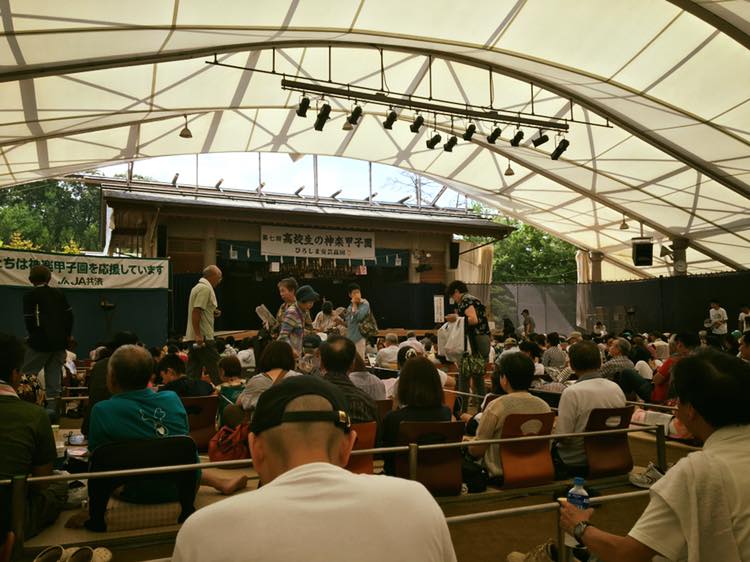 皆さん、こんにちは。
ベトナムから来たマインです。日曜日に安芸高田市に行きました。今回、神楽門前湯治村で神楽を見るのです。初めて神楽を見るので希望に燃えました。当日は大変暑く、真夏日になってしまったのに高校生達が一生懸命演奏してもらいました。ありがとうございます。

Hello everyone!
I am Mạnh from Vietnam. Last Sunday, we had a trip bound for Kagura Monzen Tojimura in Akitakata City. It's the first time for us to enjoy Kagura. Thanks the high school students for their outstanding performance and their effort in that too hot day. 
I had had no idea about Kagura, but after enjoying, I found it very interesting. It's a play tells them a story about the fight between the good and the evil, accompanied on drums, flute and cymbal. Naturally, the good is on the evil, even it's hard to be defeated. 
Chào mọi người!
Chủ nhật vừa rồi, chúng mình đã có một chuyến đi chơi đến thành phố Akitakata xinh đẹp để xem biểu diễn Kagura bởi các bạn học sinh Trung học. Dưới thời tiết nóng nực như thế, lại còn phải mặc những trang phục nhiều lớp, nóng bức, vô cùng mệt mỏi, thực sự vô cùng cảm ơn các bạn đã biểu diễn hết sức mình, đem đến cho khán giả những tiết mục Kagura điêu luyện và đẹp mắt.
Trước đây, mình không biết gì về Kagura ngoài đây là một loại hình kịch truyền thống của Nhật Bản. Sau khi thưởng thức, mình có thể nhận ra Kagura thường nói về cuộc chiến giữa cái thiện và ác, được biểu diễn trên nền trống, sáo và chũm chọe. Và như các bạn biết đấy, cái thiện thì thắng cái ác :)