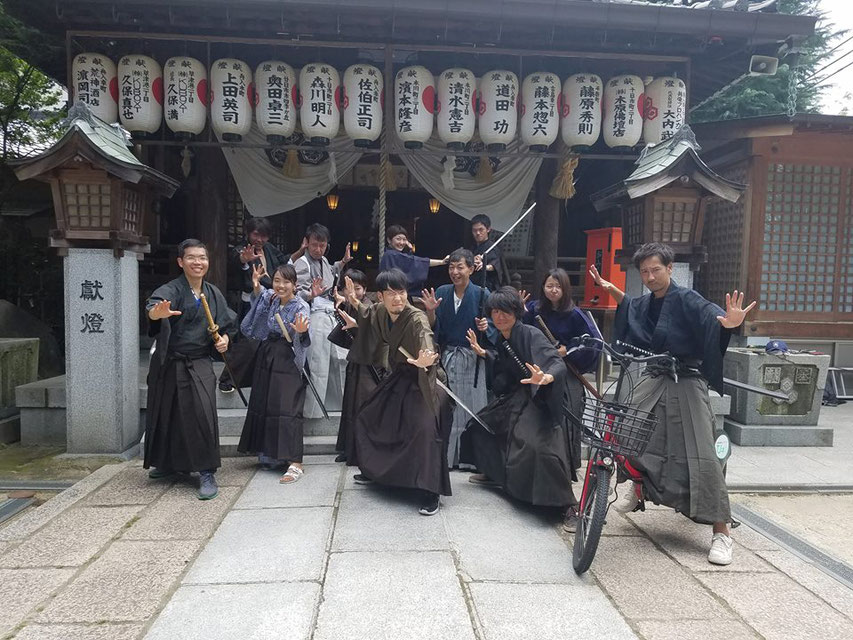 Chuyến du hành ngược thời gian với Sokoiko
Chào mọi người, mình là Nghĩa hiện đang là Đại sứ du học sinh Hiroshima. Mình đến từ thành phố Hồ Chí Minh và đang học tại trường chuyên môn y tế và phúc lợi IGL, Hiroshima, Nhật Bản.
Cuối tuần vừa rồi mình vừa có một chuyến du hành ngược thời gian vô cùng thú vị bằng xe đạp do Sokoiko tổ chức. Mọi người chắc đang thắc mắc sao mình nói quay ngược thời gian phải không? Vì chuyến đi này đã cho mình cơ hội trở về thời Edo, triều đại thanh bình và hung thịnh kéo dài hơn 200 năm của Nhật. Tại đây mình đã được gặp các Samurai, xem họ chiến đấu với nhau. Và điều hấp dẫn nhất của chuyến đi này là mình được hướng dẫn cách sử dụng katana và tham gia chiến đấu như một Samurai thưc thu. Mình có một đoạn clip lúc đang chiến đấu với các Samurai, mọi người xem thử nhé ;)
Về Sokoiko đây là môt nơi thường tổ chức những chuyến tham quan vòng quanh Hiroshima bằng xe đạp dành cho du khách và dân địa phương bằng tiếng Nhật và tiếng Anh. Thông tin về lịch trình cũng như nội dun g của các tour tiếp theo, các bạn có thể xem tại fanpage của nhóm https://www.facebook.com/Sokoiko-1002718516488486/?fref=ts

Back to the Edo time with Sokoiko tour
How are you going everyone? I'm Nghĩa – Hiroshima Study Abroad Ambassador. At present, I'm learning Japanese at IGL Medical and Welfare College, Hiroshima, Japan.
Last weekend, I just had super splendid step back in time tour by bike which was held by Sokoiko. Are you wondering why I said "step back in time"? Because of joining this tour, there was precious chance to go back into Edo time – The over 200-years period was characterized by economic growth, strict social order, a stable population, peacefulness, and popular enjoyment of arts and culture. At that time, I had been taught how to use katana (samurai's sword) and fight directly with other samurais. There was a clip which was recorded by tour guide, hope you enjoy it.
You could find more upcoming interesting events of Kokoiso at https://www.facebook.com/Sokoiko-1002718516488486/?fref=ts
#samurai #Sokoiko