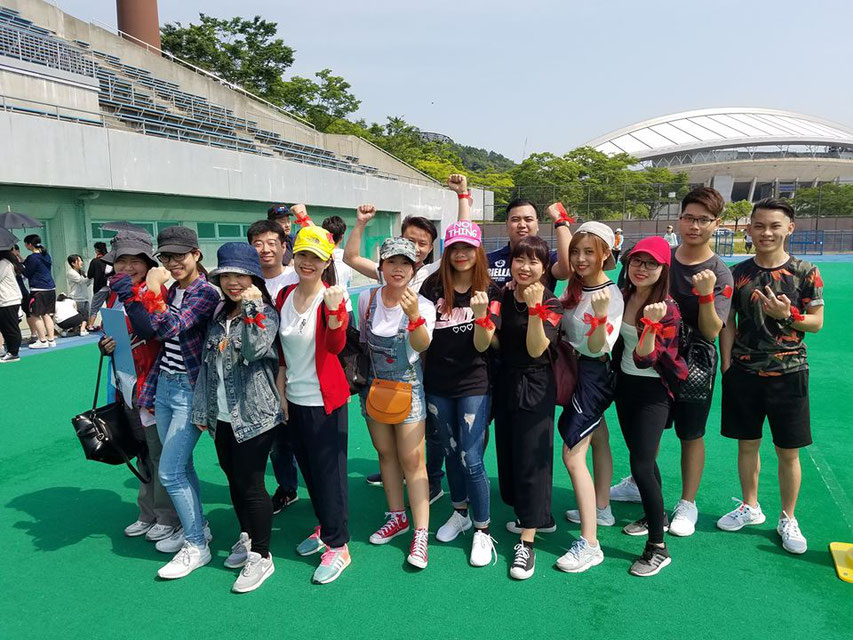 【日本語】
こんにちは!IGL医療福祉専門学校のギアです。
先週の金曜日に広域公園で炎の体育会がありました。皆さんと一緒に色々なスポーツ75m走など、玉入れなど、リレーを参加しました。天気がかなり暑かったので、僕は日焼けしてしまった。スポーツ大会の後で、チームと昼食にいきました。ちょっと暑いでも面白かったです。
【英語】
Hello guys, it's me, Nghia from Hiroshima IGL Medical and Welfare College. How are you going? 
Last Friday, everyone at
my school joined in annual IGL sport festival which was held at Hiroshima Large Park next to Edion Stadium. Despite weather was super-hot (my back was be burned :D), all of us had a great time to compete through many sport activities such as 75m race, relay race, 10-person long rope jumping, ball-tossed game...
At the end, by effort and fervor, my team was the First Runner-Up of this year and we had lunch together to celebrate this.😋😁
【ベトナム語】
Chào mọi người, là mình đây, Nghĩa đến từ trường chuyên môn Y tế và Phúc lợi IGL thuộc tỉnh Hiroshima. Mọi người tuần vừa rồi thế nào?
Thứ sáu tuần vừa rồi, trường mình có tổ chức ngày hội thể thao tại công viên Hiroshima Large Park gần kế bên sân vận động Edion. Mặc dù trời rất là nóng nhưng tất cả mọi người đã tham gia các trò chơi rất nhiệt tình và hăng say. Có thể kể đến như chạy 75m, chạy tiếp sức, nhảy dây...Sau khi ngày hội kết thúc thì cả lớp mình đã cùng nhau đi ăn thịt nướng cùng nhau, rất là ngon luôn :D