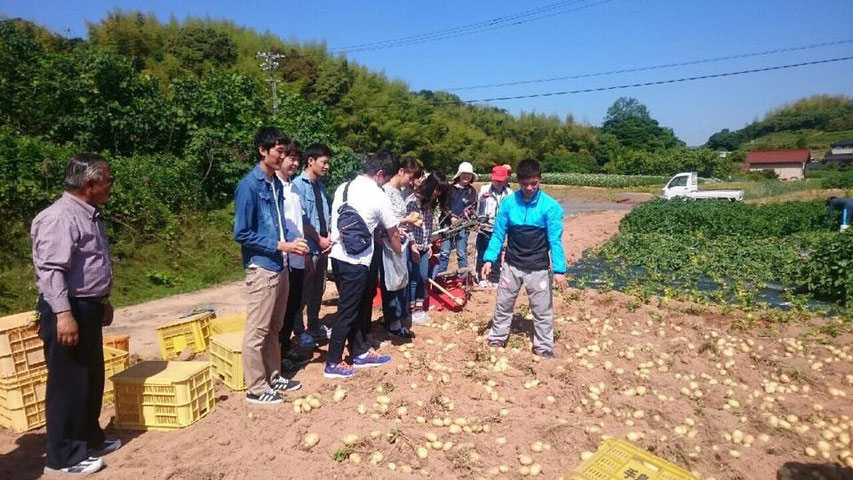 【日本語】
こんにちは。広島大学の留学生李午梅です。
先週の日曜日に「DISCOVERひがしひろしまツアー」の"安芸津ツアー"を参加しました。それ以上望めないような快晴に恵まれ、満開のジャガイモの花や瀬戸内海の穏やかな景色を満喫しました。また木谷小学校の運動会を見学し、地域運動会に参加させていただきました。プログラム最後の種目のリレーでは、大学生チームのメンバーは、若い力を爆発させて全力疾走し、運動会を大いに盛り上げました。
3回目広島の安芸津地に行きましたが、地元の美景や人々の暖かさを十分に感じました。
安芸津が大好きになりました。
【英語】
Hello everyone.I'm Wumei LI,international student of Hiroshima university.
Last Sunday we participated in "DISCOVER Higashi Hiroshima Tour" 's "Akitsu Tour". We're blessed with such a sunny day that I could not hope any more and enjoyed the flowering potato flowers and the calm view of the Seto Inland Sea.
We also went to Kidani Elementary School's athletic meet and participated in the regional athletic meet. In the relay of the last event of the program, the members of the college student team exploded the young power and skillfully sprinted, and the sports festival was greatly enriched.
Third time I went to Akitsuji in Hiroshima, 
I fully felt the beauty of the place and the warmth of people.
I love Akitsu.