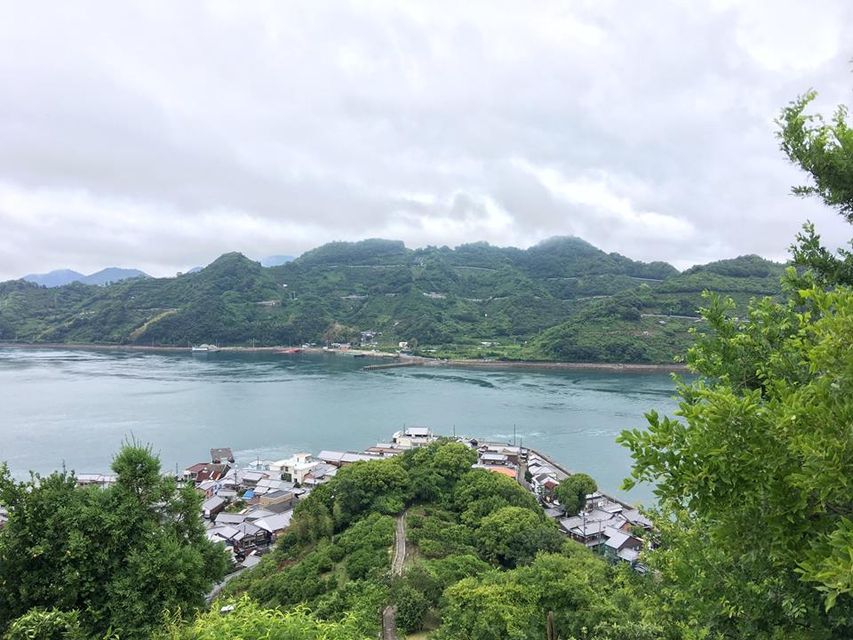 The name of the park is Rekishi-no-mieru-oka-koen.
It is in Mitarai district. The district is a designated preservation district for groups of traditional buildings. As the park is on the hill of the district, you can enjoy panorama views from it. The view from the top is beyond my description. So, just go there and enjoy the view. I know you are sure to love it.
How can you get there?
You can go there by car, about 1 hour 40 minutes from Saijo Station. You can also go there by public transportation; first, from your place to Mitaraiko bus stop, then, walk about 25 minutes from there and finally you will get to the hill park.
Here is the map link for you. 
https://goo.gl/maps/nawgJVijqEw