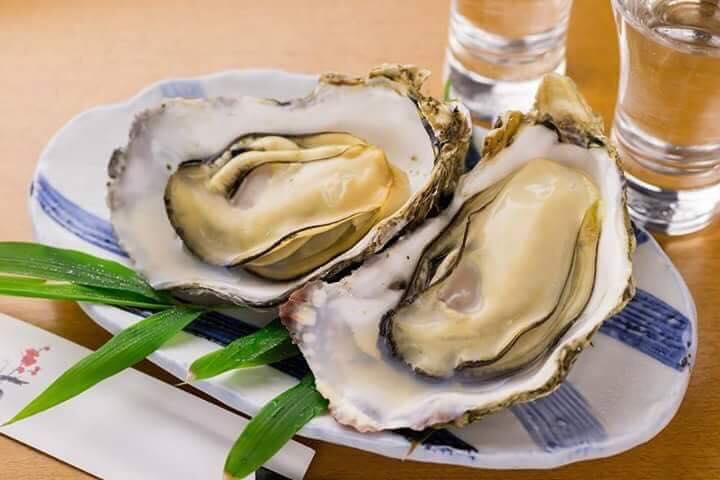 【English】
Hi ! I am Aulia from Indonesia. I am a student of National Institute of Technology, Hiroshima College.
To be able to study abroad is a worth chance for me. Over the past year I had been learning a lot not only in my academic study, but also in socializing and many other things. 
Weekend is the most awaited time to relax after five days for school. Hiroshima as a great place to study is also a fun place to vacation.
These are things that makes me really enjoying my student life here:
1. Delicious Foods !
Hiroshima is famous for its delicious seafood. Other than that, there is Momiji(Japanese Maple) cake which is soft textured and filled by various types of paste such as red bean, chocolate, and cheese.
2. Various Tourist Attraction
Itsukushima Shrine and Hiroshima Peace Memorial are two sites of World Heritage located in Hiroshima. Other than that, you must visit the magnificent Hiroshima Castle. This is the best part: HIC(Hiroshima International Center) card. This card is for every foreign student in Hiroshima to get discount price for Cultural Facilities in Hiroshima. I used this card twice: when I visited Hiroshima Castle and Miyajima Public Aquarium. I did not have to pay the ticket for both of them! I just showed my HIC card and my student ID card.
3. Various Events 
There are various events we can enjoy in Hiroshima, such as Flower Festival on May 3 to 5, Yukata(Japanese traditional cloth) festival on early June, and Fireworks on late July. On late November until early January there is you must watch Hiroshima Dreamination, the illuminations in the winter night of Hiroshima.
Those are just a little things about Hiroshima. For more stories and information about Hiroshima, visit HSAA fanspage on Facebook. See you !
Hiroshima Study Abroad Ambassador / ひろしま留学大使
【Bahasa Indonesia】
Hai ! Saya Aulia dari Indonesia. Saya mahasiswi di Hiroshima National College of Maritime Technology. 
Bisa belajar di luar negeri adalah kesempatan yang sangat berharga buat saya. Selama setahun terakhir, saya banyak belajar tidak hanya di bidang akademis, namun juga di bidang sosial dan hal-hal lainnya. 
Akhir pekan adalah saat yang paling saya tunggu-tunggu untuk melepas penat setelah lima hari kuliah. Hiroshima selain sebagai kota yang bagus untuk belajar, merupakan tempat yang menyenagkan juga untuk liburan. Hal-hal ini yang membuat saya sangat menikmati kehidupan saya sebgaai pelajar asing di sini:
1. Makanannya Enak !
Hiroshima terkenal dengan makanan lautnya yang enak. Selain itu, ada kue momiji yang empuk dan diisi berbagai rasa seperti: kacang merah, coklat, dan keju.
2. Banyak Tempat Wisata Menarik
Itsukushima Shrine dan Hiroshima Peace Memorial termasuk ke dalam situs Warisan Dunia yang wajib kita kunjungi selagi berada di Hiroshima. Selain itu ada Kastil Hiroshima(Hiroshima Castle) yang berdiri megah, dan masih banyak tempat lainnya. Ini bagian terbaiknya: kartu HIC(Hiroshima International Center ). Kartu ini bisa dimiliki oleh pelajar asing di Hiroshima sebagai kartu diskon harga tiket untuk masuk ke tempat-tempat wisata budaya di Hiroshima. Saya pernah menggunakannya dua kali: untuk ke Kastil Hiroshima dan ke Akuarium Publik Miyajima(MIyajima Public Aquarium), dua-duanya gratis tiket masuk ! Kita tinggal menunjukkan haru HIC ini dan kartu pelajar.
3. Banyak Acara Hiburan Menarik
Salah satunya adalah Festival Bunga(Flower Festival) pada tanggal 3-5 Mei kemarin. Selain itu ada festival yukata(baju tradisional Jepang) di awal bulan Juni, kembang api di musim panas, dan Hiroshima Dreamination, yaitu hiasan cahaya di musim dingin.
Itu baru sebagian dari banyak hal-hal menarik di Hiroshima. Untuk cerita dan informasi lebih lanjut silahkan kunjungi halaman Hiroshima Study Abroad Ambassador(HSAA). Sampai jumpa !
Hiroshima Study Abroad Ambassador / ひろしま留学大使