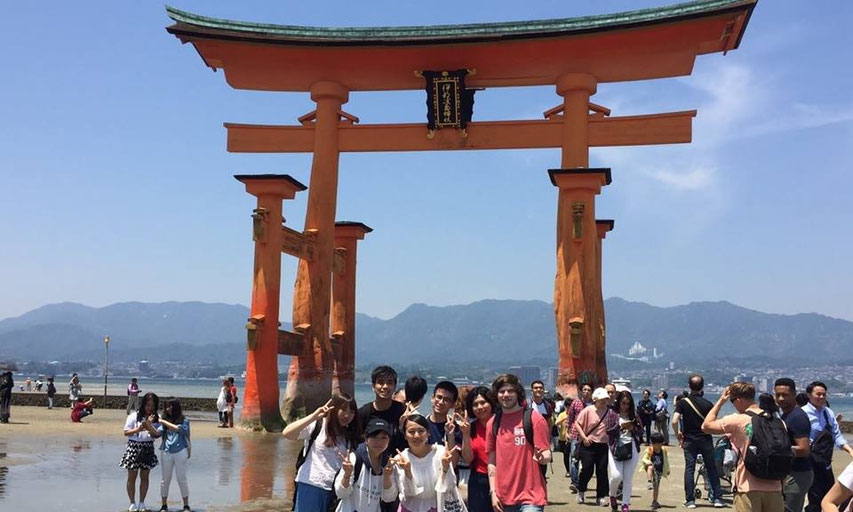 Hello everyone!
I am Taylor from Northern Ireland. I am studying for one year at the Prefectural University of Hiroshima.
Yesterday my university took 20 students on a trip to Miyajima Island. They kindly paid for our train and ferry over to the island. The ferry trip itself is beautiful as you get to see how the island looks from a distance. After getting off the boat, we walked to Itsukushima Shrine which is a Shinto shrine best known for its "floating" torii gate, it is also a world heritage site. After this we moved on to make Momiji Manju which is a type of steamed bun. This is a very popular souvenir on this island and is very tasty!
This is one of the many fun trips my university has taken me on and I cannot wait to go on more!