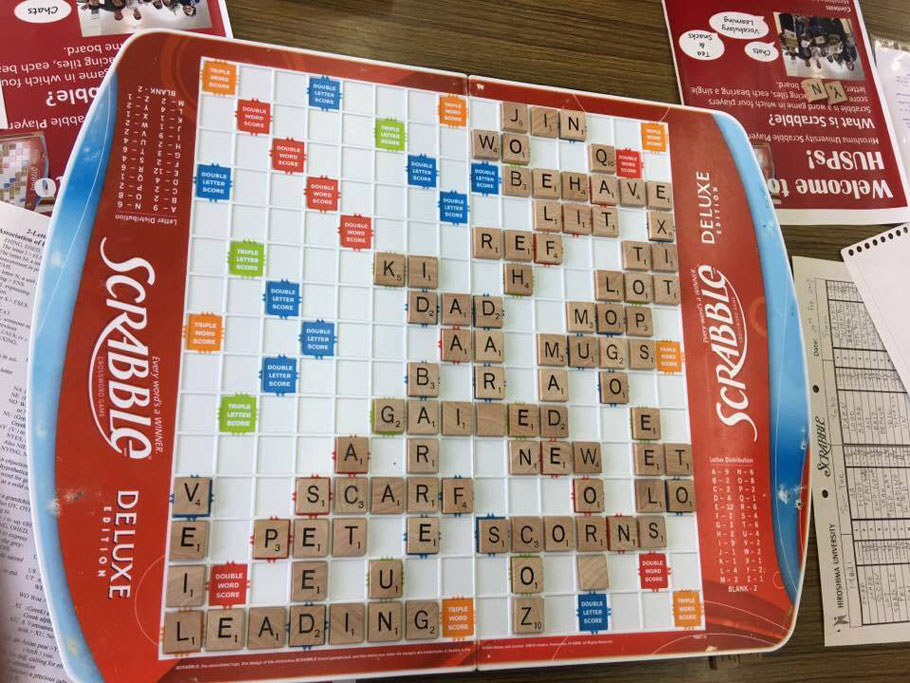 Hello,
I am Mai, HSAA ambassador.
Today, I'm going to share another idea for killing your dull time.
That is playing "Scrabble".
So, what is scrabble? Scrabble is a word game playing by two or four players on a 15 x 15 grid of squares board.
Actually, I have never played it before in my life, until I joined an intensive English course at Hiroshima university. I chose to play scrabble as a group activity in that course. That was the first time playing scrabble in my life. Since that time, I have totally fallen in love with playing scrabble.
It's a brain workout. You would feel fresh after playing. It could also help you to improve your vocabulary building. If you want to know more on it, here is the link for Hiroshima university scrabble club. https://www.facebook.com/huscrabble/
Please, click on it.
Hope you enjoy playing scrabble!