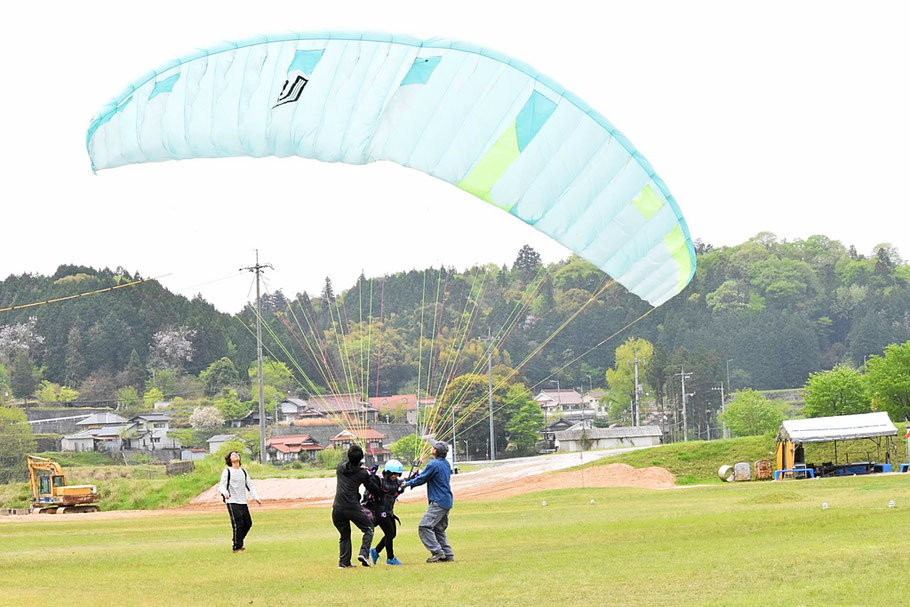 Hello, friends!
What are you going to do during these holidays?
Let me share some fantastic ideas about how to be a never dull moment in your holidays. 
The first one is "go paragliding with friends" near Hiroshima city. At there, you can jump from the top of the mountain for a trail with pros. They can train you how to use paragliding suits, things and tools and how to run for fly. 
※So, first you need to contact to a member from Hirodai Paragliding Club.
※Second, set a date to join. Be sure, it would be on sunny day. Because either on rainy day or windy day, you can't jump. But, at least you can try how to try to fly from the ground.
※Finally, please be ready for sharing the cost and fees.
Let me also share some of my paragliding photos with you.
This post is reported by Mai one of HSAA member.
The second one is you can go "Hanami" with friends. As spring is coming, the time for seeing cherry blossoms is almost approaching. I bet that you are sure to love it. Because, it is so blissful and you would feel that you are walking around in a fairytale.
So, here is some tips for how to Hanami. 
※First, try to familiar about how to Hanami, dos and don'ts by goggling. Here is a link a link for how to Hanamai.
→http://japan-magazine.jnto.go.jp/en/1202_sakurahanami.html
※Second, check for expected the cherry blossoms days with places. Here is the link for you. →http://www.jnto.go.jp/sakura/eng/index.php
※Finally, prepare for the trip and just go and enjoy hanami with friends.
That's it.
For the last, but not the least, you can also register for several seminars holding at your university or city. For example, Hiroshima University is going to hold global-minded students' seminar at the end of this month. This kind of seminar can help you to understand more about the current global issues and situations from various kind of perspectives.
Of course, it can also help you to improve your English and enlarging your social network.
Hope you have a lot of fun and new friends during this holidays.