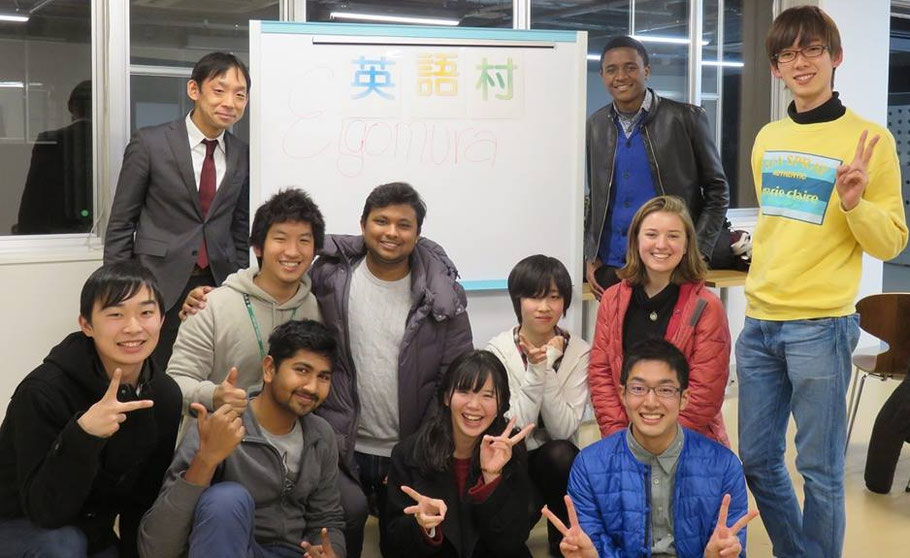 Hello, I am Safi, HSAA Ambassador. I am going to report about an English learning program of Hiroshima University, "Eigo Mura". this is held once a week, every Thursday, from 17:00 to 20:00. It is organized by the Graduate School of Engineering.
Any student, faculty or staff are welcome to join. You can join and leave anytime you want. In Eigomura, there are different ways of learning English. Different segments like introducing yourself, icebreaking, games, conversation, movie time, free session etc keep you engaging and make learning english more interesting. Every week there is a new theme.
Snacks and drinks are also available. Once you enter in Eigomura, you can do anything but you must use only English. I have worked as an assistant in Eigomura. And, I have enjoyed every moment of being there. I also presented about my country.
From April this year, Eigomura is going to start again. And I am looking forward to join it and have more fun. Hope I can see you as well. If you want to know more about Eigomura, please like the facebook page: https://www.facebook.com/hu.eigomura/