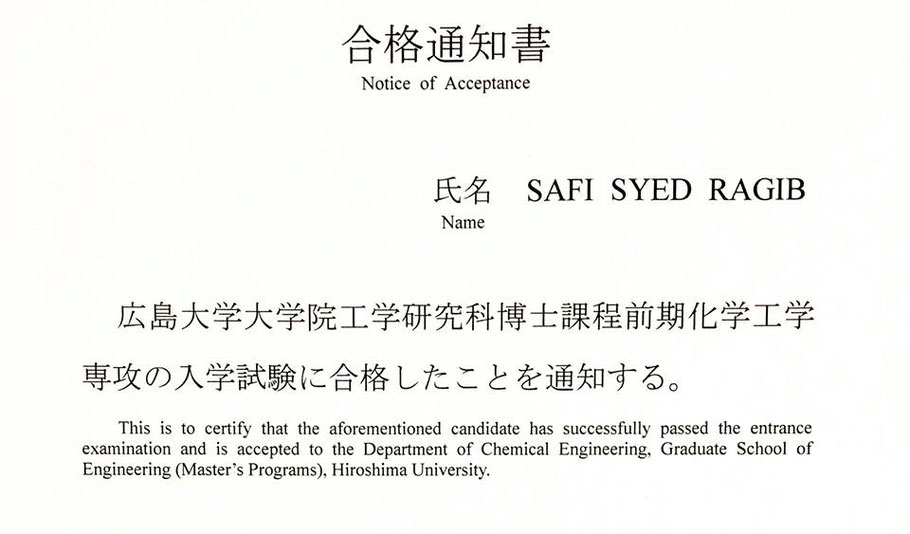 Hi, I am Safi, HSAA Ambassador.
This January, I have taken the entrance exam to get myself into the Master Course of Hiroshima University (HU). And, I have finally made it to HU. I had to take both written and oral examination. in the written exam, I had to solve subject related questions. One needs to have sound basic knowledge on the subject matters.
Those who are planning to take the exam and get admission to HU, I suggest to study the basics of the subject and be very fast in solving the problems in the exam.