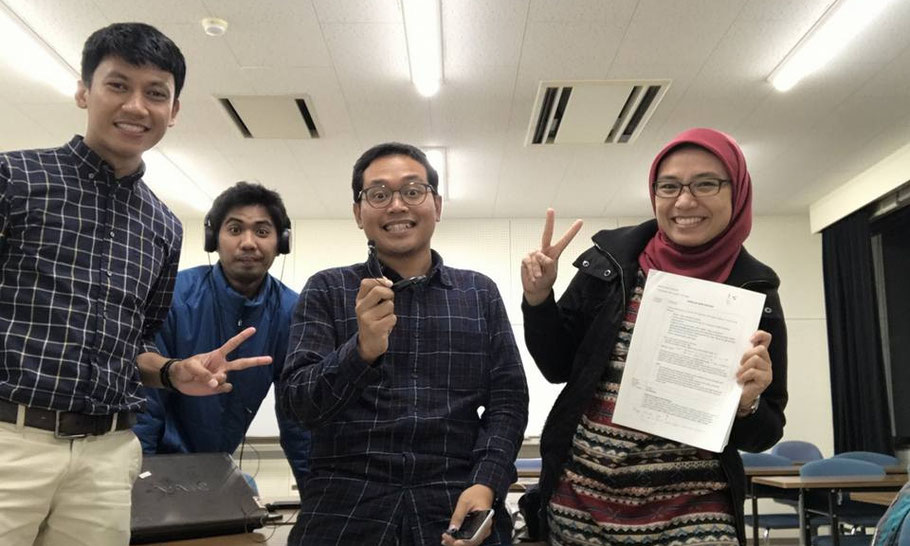 Hi, this is Novi sharing for HSAA.
Indonesian Students Association in Japan have a radio broadcast that on air every day 7-9 pm JST.
This on air is in Indonesian language and it's internet based so anyone can listen from anywhere.
We volunteer broadcasting in turn based on prefectures.
My group, from Hiroshima did several times, and I did three times.
Last Tuesday was my third, it was so much fun.
Because we discuss inspiring topic, and deliver messages both from Indonesia and Japan, also play requested songs. It's a really good chance to interact with Indonesian Students all over Japan or the alumni all over the world!

Radio site: Jradio.ppijepang.org