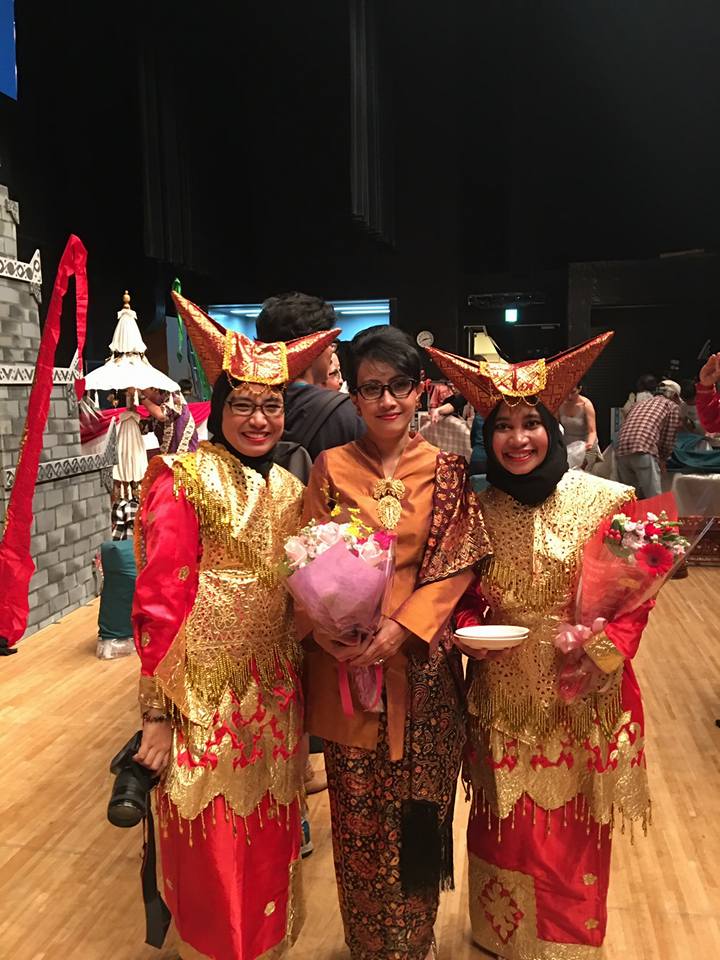 Hi, this is Novi sharing for HSAA.
Friday last week I was invited to perform Indonesian traditional dance in Indonesian Culture Night organized by Consulate General of Indonesia in Osaka.
It was an honor to participate in sharing the beauty of Indonesian cultures with great and talented people.
There were many Japanese performers too, dancing, singing, and playing Indonesian music instruments.
It's a beautiful harmony between Indonesia and Japan.