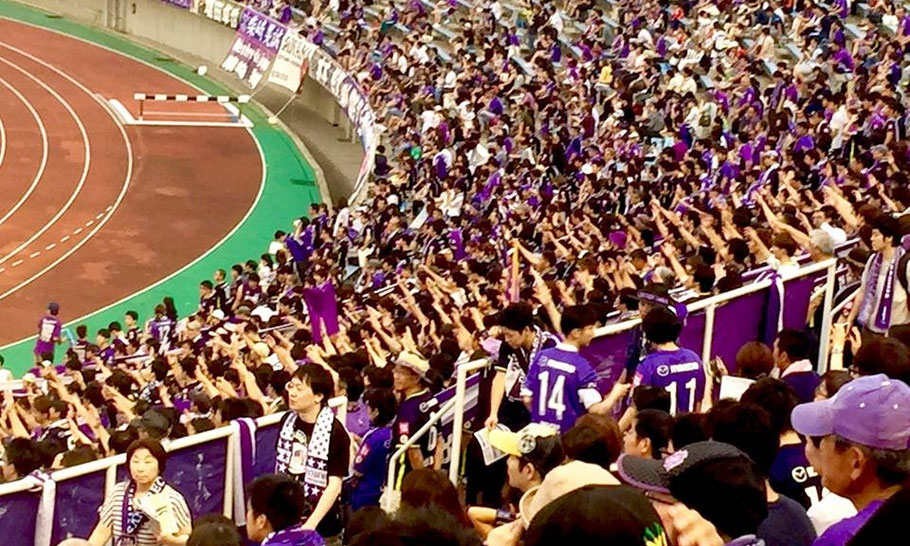 7月2日に、私たちは広島Sanfrecceのサッカーの試合を楽しみに行きました。ここに来る前に、私は以下の考えを持っていませんでした。
*日本人は、熱烈なサッカーファンです。
*広島は、とても強く、よく管理された日本一のプロサッカーチームを持っています。
*サッカーの試合は、はらはらするほど楽しめます。
*試合を見ながら、とてもおいしく、いろいろな種類の食べ物を楽しむことができます。
*エディオンスタジアム広島はとても大きくて、自然が美しいところです。
*ほとんどファウルがありませんでした。(この試合でイエローカード1枚だけでした。)
結果: 広島Sanfercceが3-0で勝利しました。(ですが、もっといいスコアで終われたでしょう)
On July 2nd, we went to enjoy a Japanese Football League Match of Hiroshima Sanfercce. Before Coming here, I did not have the idea that of the followings:
*Japanese are such a football crazy nation.
*Hiroshima has a very strong, professional and well managed football team, which is one of the bests in Japan.
*Watching Football match can be nail biting exciting.
*Very delicious and varieties of foods can be enjoyed while watching the match. 
*The Edion Stadium Hiroshima is so big and naturally beautiful.
*There is almost no fouls (only 1 yellow card in this match).
Result: Hiroshima Sanfercce won by 3-0 (Although they could score more with better finishing).