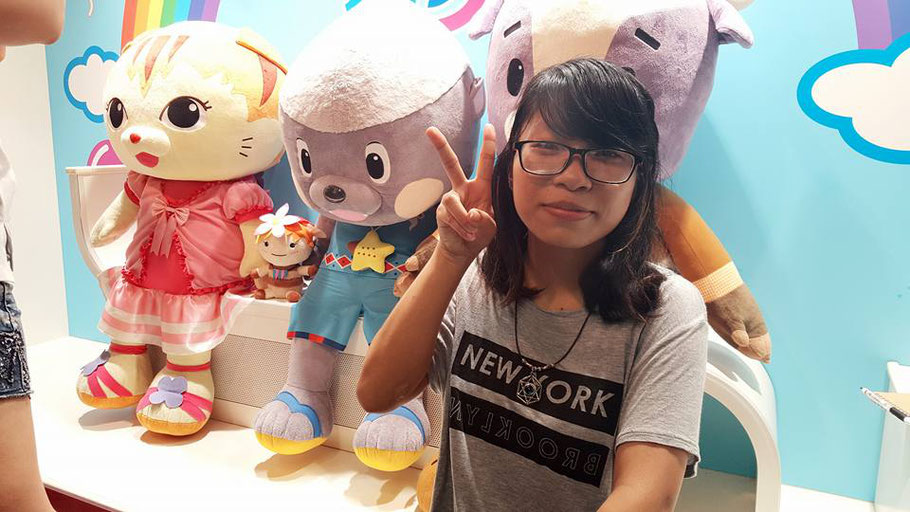 こんにちは。YMCAのトゥーです。
先生が連れて行って、二時間ぐらいニュース放送について説明してくださった。大勢の人の工夫や力が合わせたからこそ分かりやすくて詳しいニュースができるって言うのを気づいた ^___^ 天気情報のアナウンサーも挑戦してみた。やっぱり難しかった!>___<
NHK広島のみんな様お疲れ様でした!
Hello! It's Tu from YMCA college!
Got the chance to visit NHK Hiroshima with my class. Eventually I had come to understand that broadcasting news is such hard and complicated work! Also tried to be a weather announcer - so hard to read fluently! I'm impressed how they can speak so fast!
Thank you very much, people of NHK!
Chào các bạn! Mình là Tú, hiện đang học tại YMCA.
Hôm nay mình đã có cơ hội đi tham quan trường quay NHK Hiroshima cùng với lớp. Đến rồi mới hiểu để làm được một chương trình thời sự mọi người đã phải tốn thời gian và công sức như thế nào. Mình cũng được thử làm phát thanh viên dự báo thời tiết nữa. Đọc cứ vấp hoài, sao các anh chị có thể đọc được nhanh và trôi chảy như vậy chứ! 
Các anh chị NHK đã vất vả rồi!