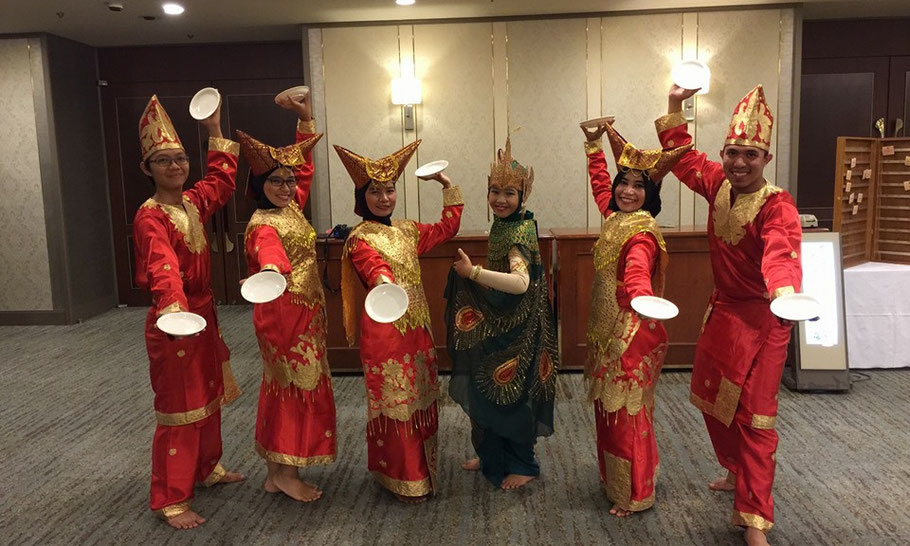 今日はANA Crowne ホテルで踊りしました。お皿ダンスと孔雀ダンスでした。少しスピーチも日本語でしました。楽しかったです。
Today we Indonesian Student Association performed traditional Indonesian dance in the ANA Crowne Hotel, Hiroshima city. We performed two dances: The Plate Dance and The Peacock Dance. I also gave a short speech about the dance, in Japanese. It was an amazing experience!
Hari ini kami Persatuan Pelajar Indonesia di Hiroshima menampilkan tari Piring dan tari Merak di hotel ANA Crowne Hiroshima. Dapet kesempatan juga speech sedikit dalam bahasa Jepang, tentang tarian kita. Bangga banget dan seneng banget dapat pengalaman yang berharga!